3 Colorado CannaFitness Getaways
It's nice to get away. We all need a good recharge, away from the complexities of modern life. We're spending more time inside than any other period in history, and we almost continuously have our eyes glued to a screen. These are just a couple reasons some doctors are starting to prescribe nature to improve overall health. Unplugging from electronics and taking time outdoors is shown to have several health benefits. If you're reading this column, chances are you already know a bit about the benefits of cannabis for fitness, so wouldn't it make sense to combine nature with more nature? I sure think so. This is why I've rounded up three Colorado CannaFitness Getaways taking place this summer where you can connect with nature, restore your health, and have an incredible time with friends.
May 17-19
Nederland, CO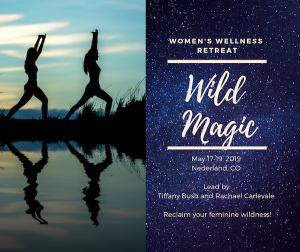 Ganjasana offers healing yoga ceremonies, hosts several retreats around the country, and is focused on providing a transformative experience honoring the wisdom of the natural world. The company was founded by Rachel Carlevale, a certified yoga instructor, mindfulness educator, and plant medicine expert. This retreat is taking place in the beautiful wilderness in Nederland, CO, which is just a short drive from Boulder, CO. This women's only retreat will deepen your relations with nature, the people around you, and your greatest self. There will be farm to table organic food, Ayrurvedic self-care rituals, yoga, and more.
August 23-25
Hummingbird Ranch (Southern CO)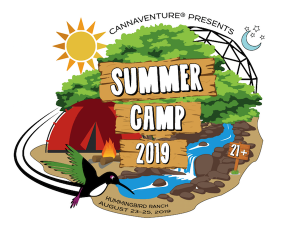 CannaVenture offers curated experiences that emphasize an outdoor lifestyle and a passion for cannabis. They lead several cannabis friendly group hikes all throughout the summer, and host a variety of outdoor events, including their signature Discs-n-Dabs Tournaments. Join the CannaVenture Crew for their adult Summer Camp! Starting Friday through Sunday in late August, experience the Colorado Rockies from a private, consumption-friendly location where you'll participate in camping, hiking, campfire activities and more! On a side note, I attended the CannaVenture Summer Camp in 2018 and it was an absolute blast! I highly recommend it.
August 23-25
Aspen Canyon Ranch (Parshall, CO)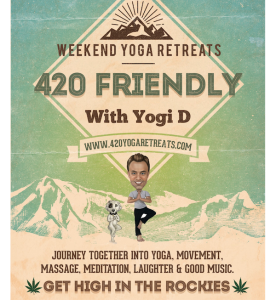 420 Yoga Retreats hosts cannabis friendly yoga classes and full weekend long yoga retreats. This retreat is led by Darrin Zeer, more commonly known as Yogi D. He has been a student and teacher of yoga and meditation for over 20 years, and is the author of the book, High Yoga, Enhance Yoga with Cannabis and CBD Treatments for Relaxation, Health, and Bliss. Join them in the Rocky Mountains this summer for a weekend of top shelf plant medicine, good food, hiking, yoga, movement, meditation, and massage!
Antonio is the Co-Founder and COO of 
Green House Healthy
, a health and wellness company promoting cannabis as part of a healthy and active lifestyle. He is a NASM Certified Personal Trainer, competitive trail runner, freelance writer and speaker. His company creates healthy experiences through educational and athletic events, teaching cannabis positive fitness and nutrition classes, and providing promotion and media services. Antonio has several years of experience with cannabis, including having worked on an all organic outdoor farm with 6000 plants, from seed to sale. In 2017, he became the first male to complete an entire 420 Games National Tour, a traveling athletic event series focused on de-stigmatizing the lazy stoner stereotype. He is also an official NORML Athlete, representing NORML Athletics.