---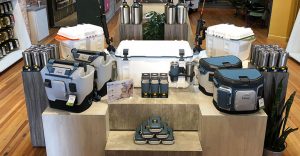 Located in Historic Downtown Fort Collins, Otter Shop is a retail experience designed to bring you closer to the unique styles, trusted protection, and all-out fun of OtterBox and LifeProof. Connect your phone to an AQUAPHONICS speaker and rock out for a bit. Kick-back in a cozy camp chair and rest your feet atop a new OtterBox Venture Cooler. Find your favorite style cases, try new limited-edition styles or explore options for custom case printing. Get special invites to exclusive events by 'Liking' 
Otter Shop on Facebook
.
Address:
151 W Mountain Ave Fort Collins, CO 80524
Phone:
(970) 825-5650
Hours:
Monday through Saturday, 10AM-8PM Sunday, 11AM-5PM
---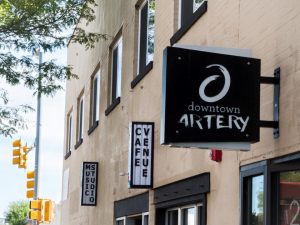 Downtown Artery is a simple, stylish cafe/bar with a small menu & live music, plus artist studios, a gallery & gift shop. They often hosts music events as well as karaoke Mondays.
Address: 252-254 Linden Street Fort Collins, CO 80524
Phone: (970) 286-2887
Hours: Mon-Fri: 4pm to Late Saturday: 11am to Late Sunday: 11am to 4pm
Gallery Open: Tue – Sat: 2pm to 6pm
---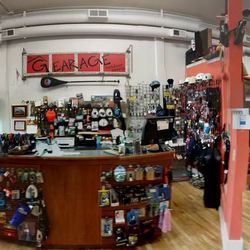 Our focus is on the highest quality camping, hiking, cycling, climbing, winter, and water sport gear. We sell a variety of new and used outdoor gear including tents, backpacks, clothing, footwear, bicycles, kayaks, skis, snowboards, snow shoes, cross country skis and more. We are also a premiere Fort Collins Bike Shop! Our inventory changes weekly so you never know what you might find!
Address:
119 East Mountain Ave. Fort Collins, CO 80524
Phone:
(970) 416-6803
Hours:
Mon 11:00 am to 6:00 pm Tue-Fri 10:00 am to 6:30 pm Sat 10:00 am to 7:00 pm Sun 11:00 am to 5:00 pm