Wandering the Rockies – Sunrises
Sunrises
Lost in our own darkness,
Restless through the cold night;
We savor the stillness
As we wait for first light.
Clouds create a canvas
As the sun paints the sky.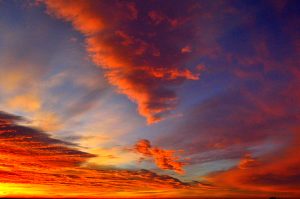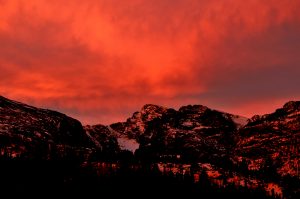 The colors warm our souls,
And calmness ease our minds.
We witness the moments
When dreams are realized.
Dreams the Earth and sun dream
Of Colorado skies.
To see more work from Russell Gunter visit: PortraitsoftheRockies.com
As a Colorado native, Russell prefers to spend a lot of his free time in the high country avoiding the crowds and finding new adventures or returning to some of his favorite places for peace and scenery.  He was born near Fort Collins on the Front Range and fell in love with the mountain skyline where the sunrises and sunsets are incredible.  Although he's traveled the Rockies north to Canada, there's no place like home.  Colorado has so many diverse landscapes that it will take years to explore it all.  He finally got a camera to take on his adventures so he could share what he'd seen on his outings and photography quickly became his favorite hobby.  Since he learned to drive, he's been getting to know the back roads of Colorado as he looks for wildlife, scenery, and new places to camp.  A free thinking wanderer, he likes to share his experience and photographs with others who revere Colorado's beauty.