Three Reasons Why Life Expectancy Has Declined in the U.S.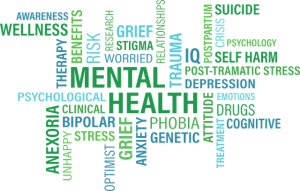 As one of the richest nation's in the world, we should have a very high life expectancy.  For the second year in a row, however, life expectancy in the U.S. has fallen.  A study released last week in the British Medical Journal details the United States' decline from the world leader in life expectancy rates, in the 1960s, to now 1.5 years below the Organization for Economic Cooperation and Development's (OECD) average.
The National Research Council and Institute of Medicine set out to study why America's new life expectancy, 78.7 years, falls so far below the OECD average of 80.3. The researchers found a wide variety of contributing factors, from obesity and diabetes to homicides and HIV/AIDS. Researchers found drugs to be a significant contributing factor, citing a 137 percent increase in fatal drug overdoses between 2000 and 2014.  Let's look at the major factors that are influencing our lifespan in America.
The opioid crisis. More than 64,000 Americans died from drug overdoses in 2016.  That number has been steadily rising since 2002.  While other drugs are included in these numbers, deaths involving both cocaine and opioids have more than doubled, for example, while cocaine deaths not involving opioids have increased by only nine percent. From 2002-2015, benzodiazepine deaths involving opioids increased two-fold more than those not involving opioids. Benzodiazepine drugs, like Valium, are anxiety-reducing, hypnotic, sedative, and anticonvulsant drugs that act rapidly.
Alcohol consumption. According to recent federal data, the rate of deaths in America from alcohol abuse is the highest it's been in 35 years. From 2006 to 2010, excessive alcohol ended the lives of more than 88,000 Americans, according to the Centers for Disease Control and Prevention. On average, in more recent years, alcohol poisoning kills approximately six people per day, mostly white Americans.
Suicide. Suicide in the United States has surged to the highest levels in nearly 30 years with increases in every age group except older adults. The rise was particularly steep for women. It was also substantial among middle-aged Americans, sending a signal of deep anguish from a group whose suicide rates had been stable or falling since the 1950s. The nation's suicide rate is currently 13 per 100,000 people, the highest since 1986.
The consequences of this health crisis has the potential for a long term economic impact on our nation:  More deaths and illness, escalating health care costs, a sicker workforce, and a less competitive economy.
If you are struggling with thoughts of suicide, please call the National Suicide Prevention Lifeline, 1-800-273-8255.  If you're seeking treatment for drug or alcohol abuse, you can call the Substance Abuse and Mental Health Services Administration's National Helpline at 1-800-662-HELP (1-800-662-4357) or click here for information on hotlines, counseling services, or treatment options.