What The Farm Bill Means for Sports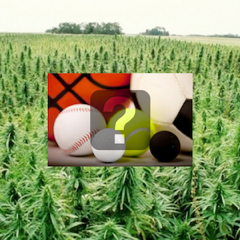 It was a monumental week for the cannabis industry as Congress approved the Agriculture Improvement Act of 2018, also referred to as the farm bill. The passing of this bill, once officially signed by the President, will legalize the production, processing, and sale of hemp. This will remove hemp from the Controlled Substances Act and make hemp just another commodity to be overseen by the US Department of Agriculture.
This is a huge deal for hemp farmers interested in growing hemp at scale to be used for consumer goods like food, textiles, paper, plastics, and building materials, but what does the Farm Bill mean for sports? Unfortunately, it doesn't make much of a
difference, at least not yet. Hemp is currently defined as cannabis sativa containing less than 0.3% THC. This definition leaves some wiggle room to produce CBD, but it also means THC, which has several medicinal properties that can benefit athletes, will still not be legal.
So, is CBD legal now? Not exactly. Even though farmers will be able to legally grow hemp, the DEA isn't quite on board with CBD yet. Some CBD will still be classified as an illegal Schedule I Substance. In September of this year, the US Food and Drug Administration approved Epidiolex, which is a CBD medication. This approval prompted the DEA to reschedule CBD, but only CBD that has been approved by the FDA, which is currently just Epidiolex. Other than this one medication, the DEA still considers all other forms of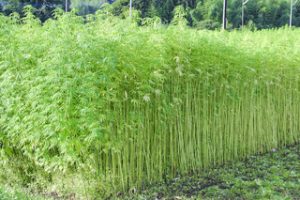 CBD federally illegal.
In 2017, the World Anti-Doping Agency removed CBD from its 2018 banned substance list. WADA is the governing organization overseeing drug testing in the Olympics and setting the standard for anti-doping guidelines in more than 600 sports leagues around the globe. Even though CBD was removed from their banned substance list, not all of the sports leagues are allowing athletes to consume CBD, like the NFL.
So, what does the new Farm Bill mean for sports? It doesn't mean much, although it is a step in the right direction. CBD is still technically classified as a Schedule I drug in the eyes of the DEA, so it's still federally illegal. This makes the owners and regulators of sports leagues too nervous to allow players the right to consume it. Since athletes, especially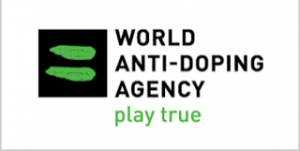 those in high contact sports like football, hockey, and mixed martial arts, can benefit from the medicinal applications of CBD as an anti-inflammatory, anti-oxidant, and neuroprotectant, we still need to fight for player's rights to choose a safer alternative to the pharmaceuticals their currently being prescribed.
The good thing is, now that hemp will be legal to grow in the United States, the DEA is going to be forced to rethink the current drug schedule classifications. Hopefully this will lead to rescheduling, or even the removal of CBD as a scheduled drug. Once the federal government doesn't consider CBD an illegal substance, more sports leagues will start allowing their players the option of CBD, leading to happier and healthier athletes.




Heather is the CEO and Co-Founder of 
Green House Healthy
, a health and wellness company promoting cannabis as part of a healthy and active lifestyle. Her company creates healthy experiences through educational and athletic events, teaching cannabis positive fitness and nutrition classes, and providing promotion and media services. She is a NASM Certified Personal Trainer, trail runner, writer, public speaker and epilepsy warrior. In 2017, she became the first female to complete an entire 420 Games National Tour, an athletic event series focused on raising awareness about cannabis and its consumers. Heather has placed in several races and plans to continue to trail race to raise awareness for epilepsy, healthy lifestyles and the benefits of cannabis. She has several years of experience with cannabis, including having worked on an all organic outdoor farm with 6000 plants, from seed to sale. It is her mission to share the many benefits of cannabis for people, animals and the planet!