Cannabis and Fitness Research Goes Mainstream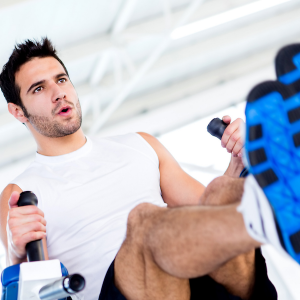 Cannabis consumers are typically portrayed as lazy, and have had the couch locked stigma association in mainstream media over the years. With new research from the University of Colorado Boulder released, the topic about cannabis and fitness is going mainstream. The stigma about cannabis consumers being lazy is being shattered by science. Men'sHealth, Maxim, The Denver Channel, Medical Marijuana, Inc., MSN and The Denver Post are just a few of many discussing the recent research.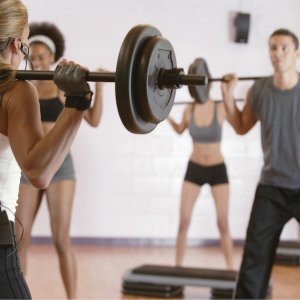 The research surveyed 600 adult cannabis consumers from states where cannabis is legal for adult use. When asked if they consume cannabis products within an hour before physical activity or four hours afterward, 82% responded yes. The research also found that within those combining cannabis and fitness, 78% felt cannabis helped their recovery, and 70% felt it increased their enjoyment during physical activity. Physical activity is a vital key to overall health and happiness, and many people are not meeting the minimum guidelines. Those who consumed cannabis before training logged 43 more minutes of training than those who did not. With 52% of research participants stating cannabis helped keep them motivated to be physically active and 38% felt it boosted their performance, this research confirms cannabis may be used as a valuable tool for people to increase their physical activity. Research published earlier this year in the International Journal of Epidemiology stated people who regularly consume cannabis are less likely to be overweight or obese compared to those who do not use cannabis.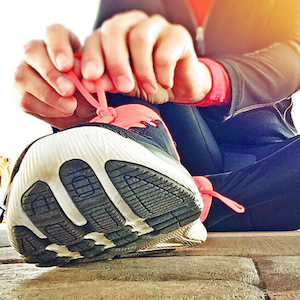 I've consumed cannabis before fitness for several years. I have provided education about cannabis and fitness, which makes it very exciting to see research conducted to solidify how people are using cannabis to benefit their health and wellness instead of fulfilling the 'lazy stoner' stigma. I use cannabis as a tool to align my focus with mind and body connection. I feel cannabis elevates my ability to focus my energy and drive my attention to maintain my discipline with fitness. It also eases inflammation and muscle soreness from activity and promotes recovery. I share this information with others as an athlete and National Academy of Sports Medicine Certified Personal Trainer. I've seen cannabis benefit those who have anxiety about being physically active or those who suffer from chronic pain and inflammation move pain free. Fitness improves mental health and moods as well as improving the health of the body, and so does cannabis. It also provides a safer, natural alternative for those who are health conscious to use instead of other pain relievers that come with harmful side effects. I'm excited for science to show how cannabis can be an essential tool for life long fitness and health and for the discussion to continue.
Heather is the CEO and Co-Founder of 
Green House Healthy
, a health and wellness company promoting cannabis as part of a healthy and active lifestyle. Her company creates healthy experiences through educational and athletic events, teaching cannabis positive fitness and nutrition classes, and providing promotion and media services. She is a NASM Certified Personal Trainer, trail runner, writer, public speaker and epilepsy warrior. In 2017, she became the first female to complete an entire 420 Games National Tour, an athletic event series focused on raising awareness about cannabis and its consumers. Heather has placed in several races and plans to continue to trail race to raise awareness for epilepsy, healthy lifestyles and the benefits of cannabis. She has several years of experience with cannabis, including having worked on an all organic outdoor farm with 6000 plants, from seed to sale. It is her mission to share the many benefits of cannabis for people, animals and the planet!