Army Vet Uses CBD and Stands Against Poachers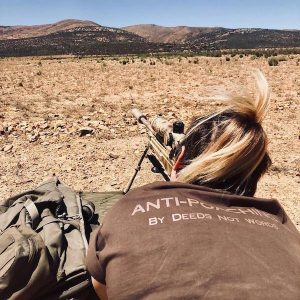 I recently had the honor of speaking with Kinessa Johnson. Kinessa is a United States Army Veteran and uses CBD for athletics and recovery. She's also using her military skills to save wildlife from poachers in Africa. She grew up in Anacoco, Louisiana and joined the Army. "I loved serving, I loved the people that I met and the friendships that I made. I also loved that I got to deploy, and it humbled me and made me appreciate my family and the country I was born in."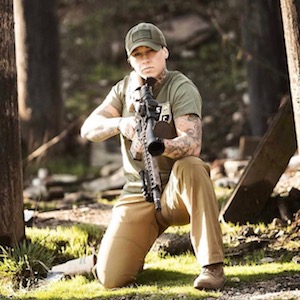 After serving in the military, Kinessa had the opportunity to use her skill set and become an animal protector. "I had the opportunity in 2015 to go to Tanzania. I was still chasing my purpose from when I got out of the army, and I saw it as a chance to see the one country I have always wanted to see and be able to help and possibly find a sense of purpose again. On my first trip I went out with local police and anti-poaching rangers and made arrests with them and went on raids. I've been multiple times since then and have learned how to track black rhino and bush craft. I have also been helping train new up and coming anti-poaching rangers who, once finished with their course, will be placed onto game reserves to help protect not just rhinos, but all species that are being poached or used in animal trading. I'm passionate about helping with animal protection because I want people to be able to see these animals thrive. I don't want people to have to read about these animals in books because a species has become extinct. We need to help educate more so they become aware of the issue. I'm passionate about it because I care, and it gives me purpose again to do something bigger than myself."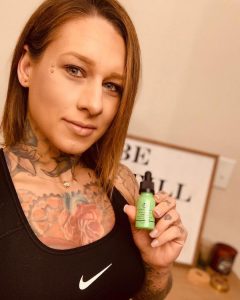 Kinessa is an inspiring athlete and also a cannabis supporter. She has been recovering from brain surgery she had just a few months ago and has been using Herbstrong, a broad-spectrum cannabis supplement. "I got into cannabis because of the medical uses that it has. In the military they would give out pain meds like candy, and in some cases, you would become very dependent on them, sometimes even abusing them because you would 'think' that you needed them when you didn't. I use Herbstrong CBD oil and recovery cream. It's a healthier alternative than relying on pills. I have been using cannabis for over a year now. I use cannabis products for recovery and pain management. As an athlete it really helps on those days where recovery is a little bit harder and it really helps target the more inflamed areas from injuries."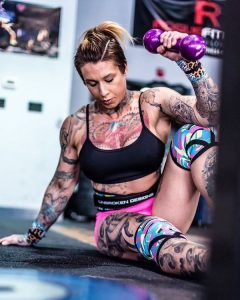 Kinessa serves as a valuable source to connect people interested in getting involved and can offer advice on which groups to support. Those interested in working with groups to end poaching will need to get a working visa, complete firearms training for the country, and work with a security company allowed to work in the country. She plans on continuing her help in Africa with the people she's built relationships with and is working to get more people involved in helping end poaching.
Heather is the CEO and Co-Founder of 
Green House Healthy
, a health and wellness company promoting cannabis as part of a healthy and active lifestyle. Her company creates healthy experiences through educational and athletic events, teaching cannabis positive fitness and nutrition classes, and providing promotion and media services. She is a NASM Certified Personal Trainer, trail runner, writer, public speaker and epilepsy warrior. In 2017, she became the first female to complete an entire 420 Games National Tour, an athletic event series focused on raising awareness about cannabis and its consumers. Heather has placed in several races and plans to continue to trail race to raise awareness for epilepsy, healthy lifestyles and the benefits of cannabis. She has several years of experience with cannabis, including having worked on an all organic outdoor farm with 6000 plants, from seed to sale. It is her mission to share the many benefits of cannabis for people, animals and the planet!