5 Cannabis Brands Sponsoring Athletes
More and more cannabis companies are beginning to see the value of sponsoring athletes. By promoting cannabis as part of a healthy and active lifestyle, it does more than give your brand association with health and fitness. It also helps to disprove the age-old stereotype that people who consume cannabis are lazy, which helps to change the perception of cannabis, and will lead to further legalization. Below I've collected five cannabis brands sponsoring athletes that aren't in any particular order. Each one is a company I feel is supporting athletes and assisting in the overall positive cultural shift of cannabis. Support the movement by following the companies and the athletes!
Flav has its own Flav Athlete Team known for an impressive roster of sponsored athletes. Their "all-natural purified
cannabinoids infused with unique terpene blends create their extensive line of vape products. From their flower, edibles and tinctures, to topicals and vape products, they aim to produce the highest quality consumer goods on the market". They were also involved in the very first High Rollers BJJ Tournament, which is Cannabis-Infused Jiu Jitsu.
Andrew Tabiti @andrew_tabiti
Joe Schilling @joe_schilling
Yancy Medeiros @yancymedeiros
Daniel Straus @danielstraus
Jordan Young  @jay185
Tyrell Fortune @fortune_over.fame
King Mo @kingmofh
Johnny Eblen @johnnyeblen

Vision One Naturals is another cannabis company sponsoring multiple athletes. Vision One Naturals was founded by Brian Lane and his daughter Katie Lane. "Their mission is to introduce people to the healing benefits of flower isolate hemp, and to inspire holistic wellness by designing and developing the highest quality CBD products available". They have formulated tinctures, vaporizers, and topicals to provide several options for to meet your health and wellness needs. Their list of athletes includes several Pros in the International Federation of Bodybuilding and Fitness.
Heather Grace @heathergraceifbbpro
Alina Popa @alinapopa1
Dorian @chiromega
Mike Brown @mike_ginganinja_brown
Stashlogix, who designs stylish smell proof storage accessories with locks, has been very supportive of the athletic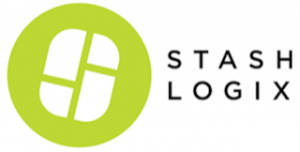 community. They sponsor Lia Arntsen, who is a certified personal trainer and world traveling marathon runner. The two have even teamed up for Lia's several wellness workshops she hosts in the Colorado area. Lia was also on the Green House Healthy Ragnar Trail Team this year as part of her 2018 High Five Challenge!
Lia Arntsen @highcoachlia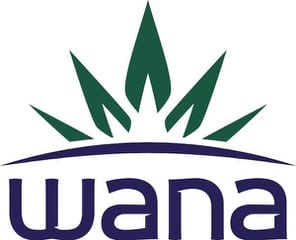 Wana is a personal favorite edible company of mine, and they sponsor Ultra Runner, Flavie Dokken. "Wana Brands has been an innovator in the Colorado infused products industry since 2010. As one of Colorado's original infused products manufacturers, Wana has developed an amazing line-up of artisan, made from scratch edibles, concentrates, and medicinal products including the state's most popular sour gummies. Wana also offers the first extended release capsule on the market, available in three THC to CBD ratios".
Flavie Dokken @Flavster
Little Flower Hemp Company has been sponsoring Ultra Runner, Timberlin Henderson.  Tim was on the Green House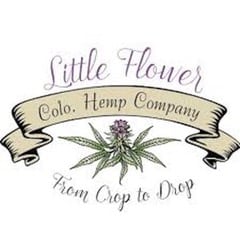 Healthy Ragnar Trail Team earlier this year, and also took 1st place in the 50 mile Monument Valley Ultra! Little Flower is a majority woman owned Colorado company. They organically grow their own hemp and process it in house.
Timberlin Henderson @timboslice_39
Antonio is the Co-Founder and COO of 
Green House Healthy
, a health and wellness company promoting cannabis as part of a healthy and active lifestyle. He is a NASM Certified Personal Trainer, competitive trail runner, freelance writer and speaker. His company creates healthy experiences through educational and athletic events, teaching cannabis positive fitness and nutrition classes, and providing promotion and media services. Antonio has several years of experience with cannabis, including having worked on an all organic outdoor farm with 6000 plants, from seed to sale. In 2017, he became the first male to complete an entire 420 Games National Tour, a traveling athletic event series focused on de-stigmatizing the lazy stoner stereotype. He is also an official NORML Athlete, representing NORML Athletics.