Taste of Fort Collins is Summer Fun and Food Bliss All in One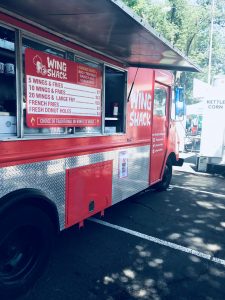 Summer is upon Fort Collins, and the Taste of Fort Collins is an essential local Summer go-to. The Taste of Fort Collins is a three-day festival, held annually, that offers attendees food from local and national restaurants. Taste of Fort Collins benefits the Eyeopeners Kiwanis Club of Fort Collins Foundation in its charitable activities in the community. On top of food vendors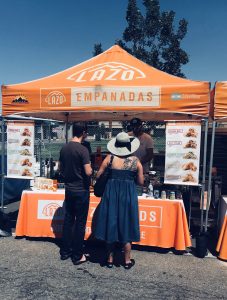 there is entertainment from regionally and internationally acclaimed musicians, and displays of from artists and crafters.
Chavez and I strolled around the various booths looking at unique hand-crafted items and inhaling the scent of grilled turkey-legs that filled the air. We debated what to eat with over 30 food vendors to choose from. I choose to order from LAZO Empanadas, serving traditional Argentinian empanadas and dessert. I had not had empanadas in a long time,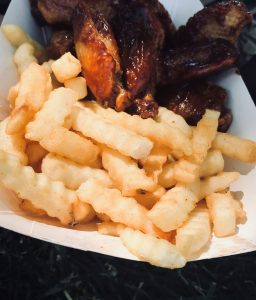 and I was curious to see the quality of LAZO's. I ordered the Spicy Chicken Empanada and the Spinach and Cheese Empanada. The empanadas were soft and flaky, but the dough was not undercooked. It came with an oil dipping sauce. Both fillings were perfect combinations, and the spicy chicken had a decent kick. The empanadas were $4 each and a little small, so I was still hungry after eating them. LAZO is unfortunately not a local restaurant,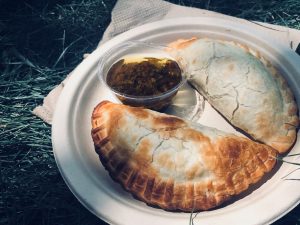 but is in Denver.
Chavez got wings and fries from the Wing Shack truck. Wing Shack has a restaurant in Fort Collins as well as other Northern Colorado cities. Chavez got the BBQ sauce on his wings.  The wings are gluten-free depending on the sauce that is put on them. The wings that Wing Shack served at Taste of Fort Collins were good, but not as tasty as when they are ordered in-house. The BBQ was not overly sweet. The wings are normally tossed and evenly coated in the sauce, but the wings ordered at Taste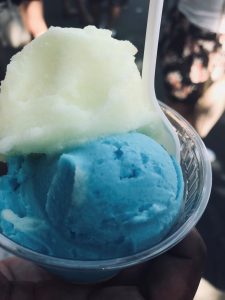 of Fort Collins seemed to have the sauce only poured over the top of the wings. Wing Shack's fries are a thicker cut, made fresh, and well-seasoned.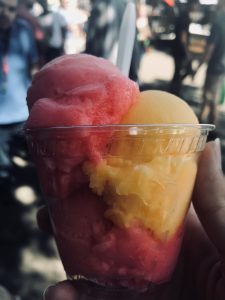 This Temperatures were in the mid to high 90s, so after we ate lunch we were determined to get a cold treat. Repicci's Italian Ice and Gelato of Northern Colorado was our next stop. I got a combination of strawberry and mango Italian ice and Chavez got blue raspberry and piña colada. They were sweet, but not over killed with sugar. The ice was smoother than regular snow cone ice.  We savored every icy bite while we walked under the sun's rays to our car to return home. Fort Collins never tasted so good.