Otto Pint – a pizzeria that does not over complicate
On the webpage of Otto Pint Craft Beer and Pizza Works reads the headline, "Not Complicated, Just Delicious." It is a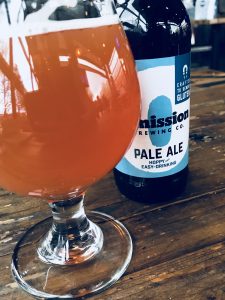 nod to their simply good oven-baked-pizza, chill vibe, and great beer selection.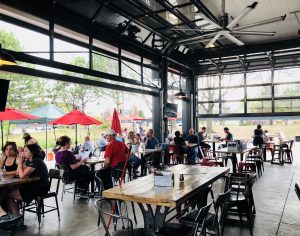 Otto Pint is located on the south end of Fort Collins off of Harmony and Lemay, a side of town I am hardly on and an area I am not as familiar with the restaurants.  Otto Pint feels larger inside than it is because of the three wide-open garage doors that connect to their outside seating options. In addition to seating there was corn hole and large flower planters on the lawn. When the wind picked up sending dust clouds toward the inside, the servers were quick to close the garage doors.
After scanning the beer selection, I chose the Mash Lab Raspberry Wheat. It had a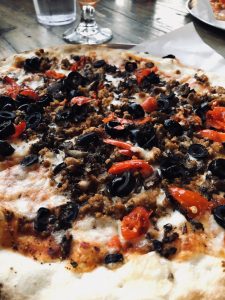 slightly sour and sweet tang. Chavez chose a gluten free beer, Omission, which was light to him for an ale and not super hoppy. The menu offers both create-your-own pizza and specialty pizzas. The pizza is Neapolitan style.  I created my own pizza with marinara sauce, mozzarella cheese,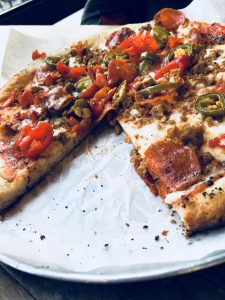 mushrooms, olives, sweet roasted red peppers, and Italian sausage. The headline from the website held true as I tried my own create-your-own pizza. The crust was thin and nicely crunchy. The pizza was straightforward with its fresh ingredients and sauce flavoring. Chavez also created his own with jalapenos, pepperoni, sausage, and sweet roasted red peppers. His gluten free crust tasted like regular crust, giving him the same great experience like me.
We wiped the crumbs from our hands, downed the rest of our beer and headed a couple blocks over to catch a movie. Good pizza, good beer, it's that simple.