Los Tarascos offers authentic Mexican cuisine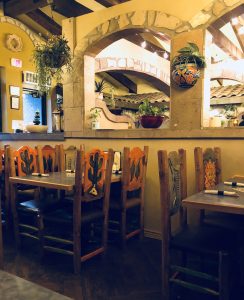 Something that I think is hard to find in Fort Collins is good, authentic Mexican food.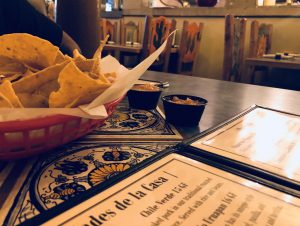 Fort Collins has a small Hispanic and Latin community and you can tell from the food scene. Los Tarascos is one of the few genuine Mexican restaurants in Fort Collins.
The first thing your server will do at Los Tarascos is place the tortilla chip basket on the table and point you in the direction of their salsa bar. The salsa bar has multiple options varying from mild, medium, hot, and very hot. Dinners can choose one or multiple types of salsa to take back to their table. I like to get the Aguacate and Tomatillo salsas. They also have a regular house salsa for those of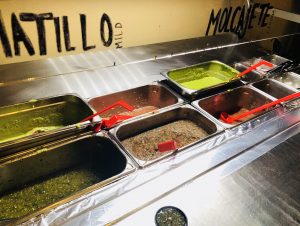 you wanting to keep it simple. Although I didn't have a margarita during my latest visit to Los Tarascos, I recommend ordering one. Just be careful, it is a two-margarita limit, so they can hit you unexpectedly.
I had been craving enchiladas for a few days, so I ordered Enchiladas Tricolor. This dish is three enchiladas filled with cheese, a choice of meat, and topped with red guajillo sauce, green tomatillo sauce, and the famous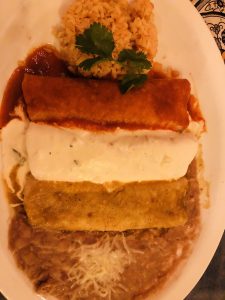 Tarascos sauce. I chose beef for my filling, which was cooked well and pulled apart easily. The red guajillo was good and had a mild chili taste. The tomatillo sauce held a little more flavor and spice. The tomatillo sauce was my favorite, which makes sense since I like to get it from the salsa bar too. The white Tarascos sauce was creamy and had a strong sour cream essence. The beans and rice, a staple side food for Mexican entrees, were tasty and complimented the enchiladas well. Chavez ordered the Carne Asada. Carne Asada is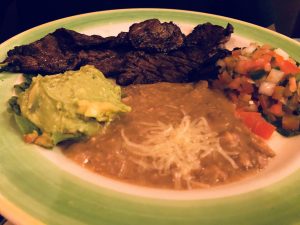 marinated charbroiled skirt steak served with beans, guacamole, pico de gallo, and tortillas. Chavez enjoyed his meal. The steak was grilled perfectly, not too chewy or crunchy from grilling.
I would highly recommend Los Tarascos to someone in the mood for Mexican food. They have a large menu with a range of options and dietary accommodations. Los Tarascos' only downfall is that they don't serve Horchata, but after a couple of their Margaritas I doubt Horchata will be on my mind.