A Romantic Night at The Emporium Kitchen and Wine Market
My feelings walking into The Emporium Kitchen and Wine Market was pure excitement. I had my eye on this restaurant for a while. Chavez and I booked our reservation for a Friday as a date night to celebrate our three years of love.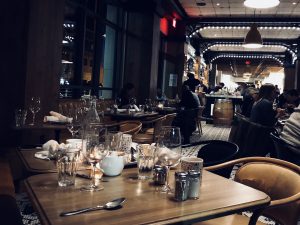 The interior held both a classic sophistication one expects from fine dining, and a Farmhouse French charm on the market side. The open concept let customers see from the intricate marble designed floors in the dining and bar area, past the bustling kitchen, and to the coffee counter and market.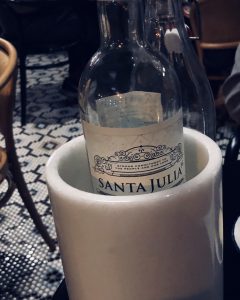 After looking through an extensive wine list we chose a bottle of Torrontes 2016Mendoza, Argentina, Santa Jullia. I would pretend to know what I am talking about when it comes to wine, but I wouldn't know where to start. What I do know is the wine was dry with a smooth finish.
We paired the wine with a bread basket. The Market Bread Basket came with Colorado honey butter, crema di lardo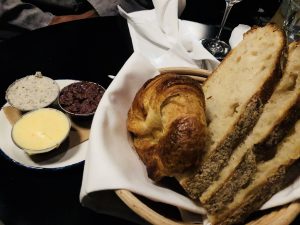 (pork fat), niçoise olive tapenade. My favorite spread to use was the Colorado honey butter, which had sweet hints of lemon, and the crema di lardo, which had elements of garlic. The bread was fresh and delicious. We toasted to the occasion and awaited the main course.
Dinner was served, Bouillabaisse (monkfish, rock fish, prawns, mussels, saffron tomato broth, rouille, crostini) and Steak Frites (grilled hanger steak, sauce béarnaise,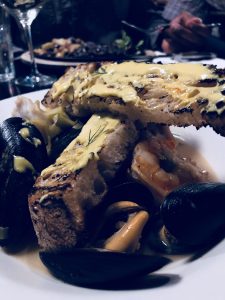 watercress, french fries). Chavez got a substitution of fingerling potatoes instead of the french fries. The steak was ordered medium well but came out more rare than desired. The fingerling potatoes were surprisingly served cold. The Bouillabaisse's saffron tomato broth had a mild flavor. The crostini was a little too hard, but the spread on top was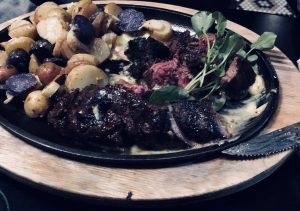 delightful. I would prefer a little more spice and flavor, a simple few dashes of salt could have made a great difference in the dish.
When I go to The Emporium for my next visit I am eager to try a few more items to get a better feel for their vast menu. The Emporium can serve as a one-stop-shop. It serves breakfast, lunch, and dinner, has a market, holds cooking classes, has a coffee bar, has a to-go window for quick lunch, and is connected to The Hotel Elizabeth. The Emporium was a great backdrop to our special celebration.