Sometimes Fat isn't a Bad Word
School's back in session for a lot of places, including at the University. Fort Collins, like many places, has a whole host of annual traditions. Some of those traditions are just for fun, and others are for charity.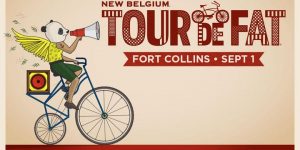 One particularly intense part of Fort Collins culture is the Tour de Fat. Entering its 19th season, the Tour de Fat is a great biking event that includes beer and philanthropy.
But it is so much more than just a bike event- it raises money for bike-related nonprofits. The idea is that participants bring their bike and dress up as their alter egos (okay, most people just wear some really silly, occasionally ridiculous outfits– it's like Halloween, but super early). The event hits six cities across the United States beginning June 30th and continuing until October 6th. But for us, it hits Fort Collins smack dab in the middle on September 1st (ironically, also the day that the Hogwarts Express leaves King's Cross Station, for fellow Harry Potter fans).

The bike parade starts at 9 AM in Old Town, with registration. The actual ride is along Mountain Avenue from 9:30 AM to 12:30 PM. Don't worry, it's a big enough event that the city closes the streets along the route. At 12:30 PM, though, those streets reopen, so use extra caution if you're still out.
But the event doesn't end there! At 2 PM, the doors open at New Belgium Brewing Company, with comedic acts and musical guests galore, and featuring musical guest Phosphorescent.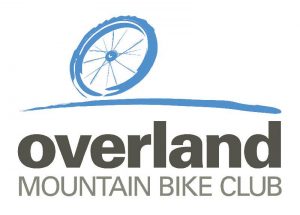 What makes this event stand out is the philanthropy involved in participating. Each participant spends $15 on a ticket (with a $2.77 processing fee, youth under 12 are free), and it's natural for you to wonder where that goes. These funds are donated to many groups, such as to allow Bike Fort Collins to increase the number of cyclists by addressing major concerns in Northern Colorado– areas of transportation equity, safe infrastructures, and developing Active Living Plans.
The money also goes to the Safe Routes to Schools program, which helps fix bikes for Poudre School District students and helps them learn to ride for the first time if they need it. Don't forget the Overland Mountain Bike Club (which advocates and educates the public about mountain biking), the Fort Collins Bike Co-op (which helps to get bikes into the hands of people who need them and keep unsafe bikes off the streets by recycling them), or the Ciclismo Youth Foundation (which aims to get youth riding). All of these groups are instrumental in creating a good bike culture in Fort Collins.
So, get your alter ego on, bike away, and meet the gang at New Belgium Brewery, September 1st!
For more information about the Tour de Fat: https://www.newbelgium.com/events/tour-de-fat/tour-de-fat-2018-fort-collins/
For more information about Bike Fort Collins: http://bikefortcollins.org/
For more information about Overland Mountain Bike Club: http://overlandmtb.org/
For more information about the Fort Collins Bine Co-op: http://fcbikecoop.org/
For more information about the Ciclismo Youth Foundation: http://ciclismoyouthfoundation.org/
For frequently asked questions: https://www.newbelgium.com/events/tour-de-fat/faq
Crystal Angevine is a CSU Alum, who dreams big and works hard. She loves being in the outdoors, lives for her family, and tries hard to be the change she wishes to see in the world. On any given
Saturday
, she might be found knitting, doing other handcrafted arts, or playing video games. She grew up in Northern Colorado, but still loves exploring Fort Collins and the surrounding areas. What better way to do that than by telling the world about the plethora of events dear old FoCo has to offer?