Run Like You've Made a Dad Joke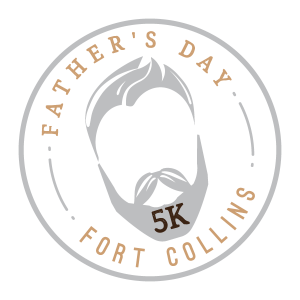 If you've lived in Fort Collins for any length of time, you are well-aware that Fort Collins tries its best to be a green, health-conscious community. On any given day, you'll probably see runners as they try to escape the hidden horrors within. Just kidding. They're actually running to stay fit (kudos, captain, you're doing it!).
And Fort Collins, ever the town of athleticism, has just the right kinds of events to help serve this community.
One such example is the 21st Annual Father's Day 5k. On June 17, 2018, between 6:30 and 7:45 AM, runners will get ready for an event they can run alone, or run with their kiddos, at Foothills Mall East Lawn (in front of Cinemark Movie Bistro). This will be the start and the finish, with the 5K starting at 8, and a 1-mile kid's run at 8:45.
Prices for individual tickets are $30 right now, which will jump up to $35 if you register on June 16/17. Youth (17 and under) individual tickets are $5 off.  Father-Kid registration is $50 until June 16/17, when it will be $60. Online registration ends on June 15. Proceeds actually support reduced/no-fee youth programming with Adaptive Recreation Opportunities (ARO) through the city of Fort Collins. This allows individuals of all income and abilities to participate in and lead healthy lives.
What, pray tell, does the registration include? Practically everything! You'll get a race shirt, refreshments, a beer ticket (for Dad, of course!), awards, event photos, event support, and a lot more.
The course is a 5K route that goes through Fort Collins neighborhoods. The route is paved completely (good for running, walking and strollers), and there's a water station at the 1.5 mile mark. Dogs are welcome, as long as they are well-behaved, leashed, and you clean up after them. Nothing ruins a race more than stepping in doo. Don't be that person.
You should also remember this is a Green event! Pick up after yourself, keep the course clean (it doesn't have to be yours for you to pick it up!), and be sure to take trash you might have to the aid station. Our community thanks you.
Packet pickup info:
Early Packet Pickup: Saturday, June 16th 4:00 – 6:00 pm
Location: Raintree Athletic Club
Race Day Packet Pickup: Sunday, June 17th 6:30 – 7:45 am
Location: Foothills Mall East Lawn.
You can also register in person at these locations and times.
Don't forget there's still also awards- to check those out, as well as a detailed description of the course, any information about awards, or any other questions not covered in these words, click the link below.
http://greeneventscolorado.com/events/fathersday/
Crystal Angevine is a CSU Alum, who dreams big and works hard. She loves being in the outdoors, lives for her family, and tries hard to be the change she wishes to see in the world. On any given
Saturday
, she might be found knitting, doing other handcrafted arts, or playing video games. She grew up in Northern Colorado, but still loves exploring Fort Collins and the surrounding areas. What better way to do that than by telling the world about the plethora of events dear old FoCo has to offer?