Dear Dad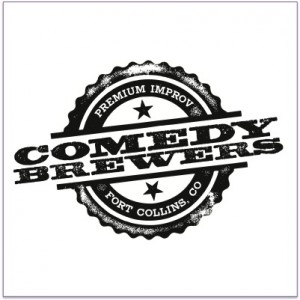 He reminds you of all the things you like in the world. He keeps you grounded and supports you no matter how weird you are. He's been there through significant others, and through friendships gone south, and somehow, he understands everything.
He's made you laugh so much, even when you want to cry. Not a day goes by that you don't appreciate his spontaneity.
So for Father's Day, you probably wanted to give him something in return: hearty laughs from a comedy show that is as crazy and spontaneous as he is.
The show is presented by the Comedy Brewers: a unique, interactive comedy experience styled after the "Whose Line is It Anyway?" moments of many-a childhood. You, as part of the audience, get the chance to offer suggestions for scenes and games that the group can elaborate on and act out.
There could be dinosaurs tromping through New Hampshire, or seagulls driving a Pontiac Bonneville through Old Town. You could watch as three cowboys battle robots on a cruise ship. The possibilities for the show are as endless as the combined imagination of the entire audience. All you have to do is share your thoughts as the action unfolds. Shows like this are best if you, and Dad, participate. And with all of his terrible puns and ridiculous timing, this whole thing should be a side-splitting experience.
Even better, Dad can sit back and watch the show, just him and other grown adults, with a brew in his hand. (Happy Father's Day, Dad, don't laugh too hard.)
The show takes place this Sunday, June 17, 2018, at 7 p.m., at Maxline Brewing in Fort Collins. This tailored comedic experience is $15 to attend.  The show is 21 plus and will last about two hours. Maxline Brewing is located on McClelland Drive in Fort Collins. See the booking link below for full details.
If you can't make this special Father's Day show, the Comedy Brewers do have monthly shows at the Bas Bleu Theater. You can find all that information, as well as information regarding the team and how to book the Comedy Brewers, here: http://www.comedybrewers.com/
In order to get tickets, you can visit this page: https://www.eventbrite.com/e/comedy-brewers-improv-fathers-day-tickets-46202392600?aff=efbeventtix
Crystal Angevine is a CSU Alum, who dreams big and works hard. She loves being in the outdoors, lives for her family, and tries hard to be the change she wishes to see in the world. On any given
Saturday
, she might be found knitting, doing other handcrafted arts, or playing video games. She grew up in Northern Colorado, but still loves exploring Fort Collins and the surrounding areas. What better way to do that than by telling the world about the plethora of events dear old FoCo has to offer?