Exercise the Stress Away!
The chaos of college can leave you feeling rushed, leaving you with what it feels like to be no extra time for yourself or the activities you enjoy. After being in college for a few years, I have come to realize how important it is to find time for yourself to keep your body and mind healthy.
Yoga Pod in Fort Collins, CO
Yoga Pod is an amazing place to relieve stress. They offer tons of classes and have on of the cleanest and brightest facilities I have ever seen. They offer an unbeatable offer of 30 days for $30. After that 30 days is up, students can get a monthly membership for $89 instead of the normal $108. With the membership, they offer unlimited classes and a 15% discount on teacher training, workshops and events!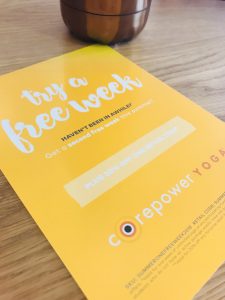 I have attended a hot yoga class at this location and it kicked my butt but it was completely worth it! I left feeling completely relaxed and happy I got in a good workout!
Core Power Yoga in Fort Collins, CO
Core Power Yoga offers one week free of as much yoga as your heart desires! After that week, they offer the "Black Tag Membership" which goes for $119 a month instead of $139 a month. Another option would be to purchase ten classes for $159 instead of the regular price of $194!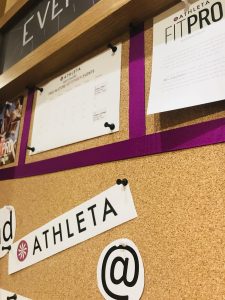 Core Power offers a great student discount and has the most amazing teachers.
Athleta in Fort Collins, CO
Yes, I know, Athleta is a clothing store BUT they do get together with local businesses and put on fitness classes right inside and outside of the store! They also offer a 10% discount for students when buying their products. Go check it out!
You can access their event schedule here: Athleta Fort Collins Events
Fort Collins Club in Fort Collins, CO
Fort Collins Club is a massive gym that offers classes, has an indoor and outdoor pool, a sand volleyball court, racquetball courts, a full-size gym and two floors of exercise equipment. If you are student, they give you a discounted membership for $44 a month which is hard to beat for such an incredible gym like that! They are also working on updating the facility, so it is only going to get better!
Fort Collins club also has a full restaurant and tables to do homework at if needed. Their hot tub is huge and definitely helps after those tough workouts.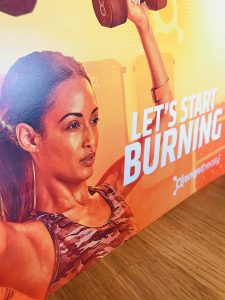 Orange Theory (Many Locations)
Orange Theory has become a hot topic in the last year. They offer full HIIT classes that are proven to give you great results mentally and physically! You are surrounded by a great group of people who want you to succeed and are also trying to reach the same goals you are. Students also get $10 off whichever package plan they choose. If you are close to an Orange Theory, I would recommend trying out a FREE class as soon as possible!
Basic: $59 – 4 sessions
Elite: $99 – 9 sessions
Premier: $199 – unlimited
Being a student can be overwhelmingly busy but make sure to take care of yourself and keep that freshman fifteen away! There are many incredible places to relieve stress and keep yourself healthy mentally and physically. Your body and mind will thank you.
Mikaila grew up in Steamboat Springs, Colorado and is working towards completing her last year in school. She loves sports, the outdoors, books and the gym. Since she was young, she has enjoyed writing in journals but never thought to make a dream out of it. In the past few years, she has created her own blog and has seen some small success. Mikaila plans to share her writing with others while building the courage to make a career out of it.