Bites with Blondie – Weekend Adventure: Fall Leaf Peepin' and Eatin'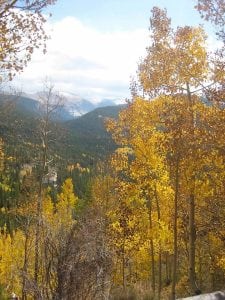 Colorado is known for more than just skiing, craft breweries and sports teams. After gold was first discovered in 1859, Colorado became home to the Gold Rush, bringing thousands of people west hoping to strike it rich. Mining proved to be profitable, as over 8 million ounces of gold was found throughout the state, which allowed Colorado to establish its statehood and gain a colorful reputation for success. Although the gold rush ended in the early 1860's, each September the Colorado mountains showcase their most famous gold assets – Aspen leaves.
While the arrival of fall colors came early this year due to drought conditions, Autumn is one of the most colorful seasons in the Centennial State. The stunning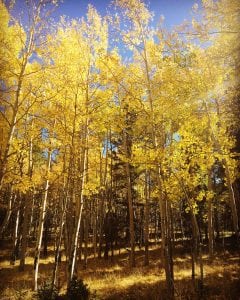 gold leaves force residents out of the city and into the mountains for a peek. Most people make the occasion an annual tradition, myself included – and this year was no exception.
With just two weeks left before the leaves fade into winter, take one of these routes west to experience the best of fall colors with spots to dine, and explore a gold rush of your own.
If you head to: Mount Evans Scenic Byway – head up Interstate 70 to Idaho Springs, a short 32 miles from Denver.  This popular peak is known for its vibrant colors, visible wildlife and great trails to hike or fish. Stop at Summit Lake for the amazing panorama views and incredible foliage – the perfect getaway close to home. Weather can change suddenly in the high country, so be sure to check cotrip.org before heading out.
Once you've soaked up all of the mountain views, head North into Idaho Springs for a bite to round out the afternoon. Start at the newly renovated Buffalo Restaurant, attached to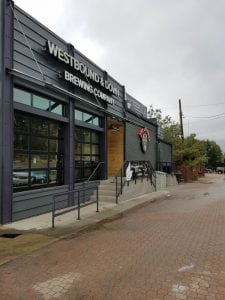 West Bound and Down Brewery. This historic restaurant got a facelift and menu update to capture the best of the west. Featuring Buffalo burgers, fried chicken, a killer fried green tomato BLT, and ice-cold craft beer on tap, this gem creates delicious eats in the perfect setting.
If you're craving a Colorado staple, indulge at Beau Jo's Pizza – for pizzas piled high with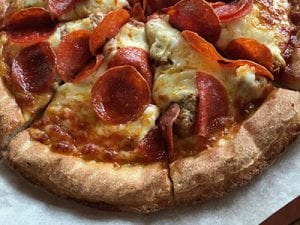 fresh ingredients, honey for your crust and a salad bar to boot. Let's face it, these pies taste better in the mountain air.
The newest addition to Idaho Springs, is Smokin Yard's BBQ, serving up all the Southern classics. With a menu featuring racks of ribs, beef brisket, tender pulled pork and the best side dishes west of the Mississippi, there is truly something for everyone to enjoy!
If you head to: Kenosha Pass – Make a pit stop in Bailey for a bite before the adventure begins!
With Cutthroat Café serving up the best breakfast and brunch, it is a local and tourist favorite. Try the "Reel Deal," featuring golden hash browns piled high with 2 eggs, ham, sausage, bacon and cheese, for a hearty start! Whether you are passing through or live down the road, it's a great place to start your day.
For a more casual experience, head over to The Shaggy Sheep, for a wholesome meal and a history lesson. Named after the Colorado state animal, this joint educates diners on the area, while providing deliciously crafted burgers and tots.
For a one-of-a-kind experience and perfect photo-op, pull into the Coney Island Boardwalk – the original hot dog stand, in the shape of a loaded dog! This historic joint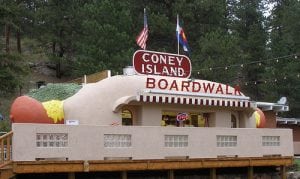 got its start in 1966 and has since undergone renovations, a location change and a menu revision to serve customers the greatest hot dog to date. Load it with relish and mustard, and you'll thank me later.
Once your belly is full, head west on US 285 for a gorgeous ride through Kenosha Pass. To burn off the morning calories, hit one of the various dog friendly hiking trails for full exposure into a wild tundra filled with golden Aspens.
If you head to:  Guanella Pass – take US 285  West to Grant, head over the colorful pass and end your adventure in Historic Georgetown. This route is the perfect introduction to the Rocky Mountains, offers the best view of Mount Bierstadt, and descends into the cutest town imaginable.
Stop into Mother's Saloon for authentic green chili, the famed Ruben Sandwich or a half pound beef burger to warm your soul. This locals favorite is the only pub in town and the place to catch the game and mingle with Georgetown residents.
If you're craving salsa and smothered burritos, head over to Lucha Cantina. This second location, features all-natural ingredients, six hour braised beef and real juice cocktails, perfect for indulging after a long ride. This restaurant has thrived since opening in 2011 and has become a favorite amongst tourists.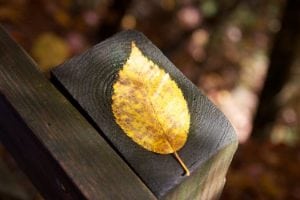 Looking for something less formal? Head over to Guanella Pass Brewing Company for a brew on the patio and sneak peek at Troia's Café menu – which delivers a meal straight to your bar stool. This Italian restaurant and marketplace features homemade meatballs, fresh cured Italian meat subs and loaded pasta dishes to get your Italian fix! Nothing beats a morning filled with colorful aspens like a lunch in the heart of historic Colorado.
If you head to: Boreas Pass – Take US 285 west and you will not only see gorgeous colors of Kenosha, but experience the rugged terrain linking the town of Como to the town of Breckenridge. Crossing over a 11,481-foot summit, the views extend for days and trees look as if they are on fire, showcasing their glory with red, orange and yellow leaves!
Once you brave the windy dirt road and descent into Breckenridge, there are endless dining options offered within the city limits. Treat yourself to a delightful crepe at Crepes Ala Cart, featuring sweet, savory and build your own options loaded with fresh toppings. With a line constantly out the door, this little house on Main Street, is obviously beloved.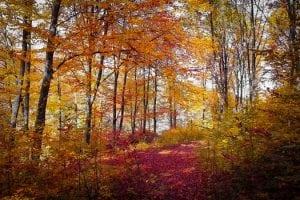 For a unique experience and a taste of history, check out The Canteen Taphouse and Tavern – featuring antique and modern canteen displays and local artwork on the walls. This watering hole serves up excellent cocktails, modern comfort food and is locally owned and operated. Sample their famous flatbreads, or their popular "sammies" to round out the perfect meal.
Voted Best Burger every year since 2007 by the Summit Daily,  Empire Burger takes a classic approach to cooking by creating honest and delicious food. Using fresh ingredients, grass-fed beef, gooey cheese and an endless supply of creative toppings, these burgers are made to order and reflect in taste.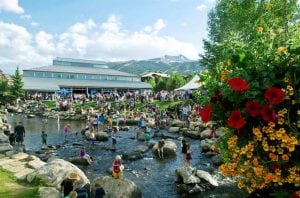 If you'd rather save a few bucks, bring a picnic lunch to the local park! Carter Park features a heated picnic area, ball fields and a dog-friendly play area. My family and I discovered a grassy spot in the Breckenridge Alpine Garden, nestled near the center of town. We spread our checkered blankets in the grass, noshed on homemade sandwiches while watching the kids splash on the banks of the Blue River. It was the perfect way to end our mountain adventure!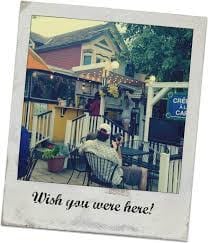 With various mountain destinations for peak colors and even better restaurants (or picnics!), who wouldn't want to head west?
Katie traded in her flip flops for hiking boots at age three when her family moved from sunny Florida to even sunnier Colorado.  Katie's passion for food began at an early age when she would retrieve a strip of bacon from the counter each morning - a daily treat from her nanny.  That was only the beginning for her love of food.  After graduating with a degree in Communications (with an emphasis in Public Relations), she got her foodie start as Yelp Denver's first intern and has been scouting places to nosh all over Denver since.  For the past 9 years, Katie has maintained Yelp Elite status and made lasting relationships with local business owners, while continuing to be an avid food consumer and writer.  Her latest cravings and discoveries are frequently documented on her Yelp page.  Katie is known for her unique and witty writing style, obsession with avocados, and is considered the go-to girl when it comes to finding a place to dine.  When she's not finding a way to quit her day job to be the next Guy Fieri, she can be found slinging balls on the golf course, binging on true crime podcasts or indulging at a local brewery in the burbs.  Look for her work each 
Friday
 under Bites with Blondie.