Welcome to Spooky-town! – FoCo Events Starting Oct 5th
Lyricism at its Best
Lurking deep along North College, way past the edge of what you think of when you hear "Old Town," The Lyric stands proud as an independent theater. The Lyric boasts quality entertainment, airing movies both indoors and outdoors. They pride themselves on many of the things Fort Collins-ites hold dear: community engagement, encouraging creativity, social change, and more. They have become a pillar of our community—so much so that it's almost impossible to search Fort Collins events without seeing at least one upcoming event at the Lyric listed.
As October rises from the long-dead ashes of Halloweens' past, the Lyric pushes forward, honoring those classics we have long-forgotten (or in some cases, never forgotten), with week-long runs. Beginning on October 5, each Friday of October boasts an outdoor screening of one of four movies: Texas Chainsaw Massacre, The Birds, The Exorcist, and The Shining. Each movie will then run for the next week, with varying showings throughout the week.
The schedule is as follows: October 5th through the 11th, Texas Chainsaw Massacre; October 12th through the 18th, The Birds; October 19th through the 25th, The Exorcist; October 26th through the 30th, The Shining; and October 31st, a showing of The Rocky Horror Picture Show.
The outdoor screenings will start at dusk. You will need to check the website to see when those screenings are, as well as pricing (though it generally ranges from $7 for students and seniors to $8.50 for general audience), as that often varies as well. On occasion, the website will also list if an outdoor screening has been cancelled in the wake of inclement weather. After all, we live in Northern Colorado. When was the last time we didn't have snow on or around Halloween? Nothing says spooky like planning your costume around your winter coat.
The screenings take place on the back lawn of the Lyric. Note: it is super important that you bring your own FM radio to watch the show with. That's how they get the sound from the movie to you. If you don't have one, they do rent them for $4, and they hold your ID hostage to ensure you bring it back. Lost or damaged radios will cost you $25. So take extra good care of the borrowed radios. Please.
The Lyric sets up a small mobile concession stand outside for the outdoor screening, which only accepts cards. If you need to use cash, head inside to sate your concession needs. For these reasons, please refrain from bringing outside food and drinks. They will confiscate it if they have to, and then no one has fun. Don't be a fun-sucker.
They do allow small/low-rise lawn chairs, but they recommend a blanket or simply sitting on the lawn. At the moment, the chairs are on a probationary basis, meaning that the Lyric reserves the right to prohibit them. They do have 21+ beverages, so you will need an ID for those (no, a CSU ID doesn't count).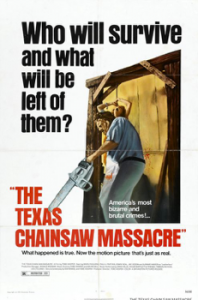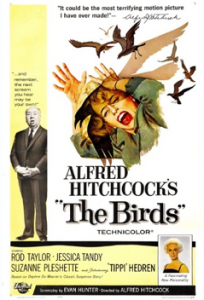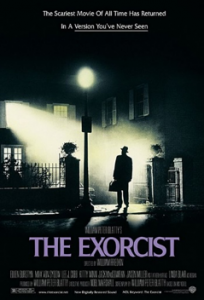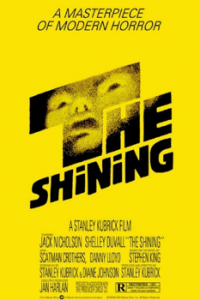 General rules of thumb (check the website for a full list): no pets (excepting Service Animals), pay attention to alcohol boundaries, and keep hanky-panky at the PG level. Like, please. We don't need to know exactly how much you love each other. Save that for the wedding. Or maybe the honeymoon.
History Again
It's fairly common for people to revisit their traditions this time of year. In the next several months, you will probably read about tradition so often that you'll be sick of reading my posts. But don't worry, we'll try hard to make tradition as painless as possible.
This next event isn't so much tradition as a collection of history. Yes, it's the Colorado Brewing History Collection event, hosted by Colorado State University's History Department and Odell Brewing Company.
The idea is thus: you should bring any memorabilia you've been able to find or collect over the years (anything from recipes to home-brewing books, to brewing company swag—Odell or otherwise–, to objects/tools/photos) to Odell Brewing on Saturday, October 6th. The event runs from 11 AM to 12:30 PM (with the poster below suggesting a secondary date and time of Monday, October 8th from 4:30 to 6 PM—be sure to call to confirm), so CSU History students can document the items and begin building a comprehensive history of brewing in Colorado—everything from the prohibition to home-brewing as it has grown throughout Colorado's colorful history.
Odell is even holding a contest of sorts to see who can bring in the oldest Odell Brewing artifacts in order to win some new Odell Brewing swag. Some of these artifacts would be nearly 20 years old—stemming from 1989, when they first opened in the old grain elevator from 1915 in Fort Collins. In those almost-20-years, Odell has grown to become the 22nd largest brewing company in the country, servicing 18 states. They even pride themselves on sustainable brewing practices now. So, it would be fun to see just what this event could teach us!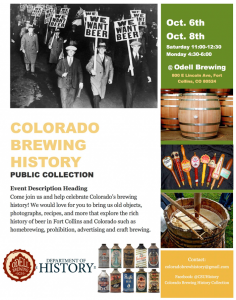 You don't even have to have memorabilia to go—you can go just to learn more about how this practice has evolved and grown!
The event is free to attend (as far as can be determined), though you will be required to buy the pints you want to enjoy while you examine relics of home-brewing's past.
Embrace the past, continue into the future.
About the Lyric: http://lyriccinema.com/about-us
About the Lyric's Classic Horror events, including tickets and times: http://lyriccinema.com/outdoor-movies
For the Facebook page for the Colorado Brewing History Collection event: https://www.facebook.com/events/306316279965187/permalink/310482889548526/
For the Odell Brewing website regarding the event: https://www.odellbrewing.com/events/csu-brewing-history-harvest/
Crystal Angevine is a CSU Alum, who dreams big and works hard. She loves being in the outdoors, lives for her family, and tries hard to be the change she wishes to see in the world. On any given
Saturday
, she might be found knitting, doing other handcrafted arts, or playing video games. She grew up in Northern Colorado, but still loves exploring Fort Collins and the surrounding areas. What better way to do that than by telling the world about the plethora of events dear old FoCo has to offer?