Holiday Season—Enter Stage Left—The Season of Warmth and Love Begins
The Holiday Season holds much in store for us as a community. It always does because it is often the time of year for giving time, money, food, and the self in order for someone else to have a happy time. But it also holds a lot for us because, not only do we give and get, but we have fun, both in the act of charity and otherwise. As usual, the best thing about Fort Collins is that there's a little something for everyone.
Wise and Sagely
You've heard of Homecoming Dances, Prom Dances, and (for some of us), Black and White Balls (formals, basically). Now, there's the Prairie Sage Dance.
Brought to you by the City of Fort Collins Recreator, the Prairie Sage Dance is meant for seniors 50 and older, and is held at the Fort Collins Senior Center. Entrance is $5, bought either ahead of time or at the door. Between 5:30 PM and 6:30 PM, there will be a dance lesson connected to that day's theme. The dance then begins at 7 PM.
The next dance is Monday, November 5th, at 7 PM. The band that day is Pepie, so the dance lesson before that is going to be related to the style of music Pepie plays (I cannot verify what that may be).
Check the Facebook page because this is a recurring event with different bands running through December 17th: https://www.facebook.com/events/1689929314456601/
Never Too Late to Learn
With Native American Heritage Month in full swing, you know for sure that Colorado State University will be bringing in speakers from across the country—individuals who are able to provide insights we never realized or heard before regarding the events in question. This month, the event is a given, but the keynote speaker is a choice made very deliberately.
This year, the keynote speaker is Winona LaDuke, brought to you by Colorado State University's Native American Cultural Center (NACC) and Trees, Water, & People.
The Native American Cultural Center is the group on campus whose goal it is to assist students in their academic and career endeavors by providing support and resources. Additionally, Trees, Water & People supports resource stewardship and endeavors to get local individuals involved with the protection, care and management of natural resources. And Winona LaDuke is known for her work as a rural development economist and author that works with Indigenous issues regarding food, economics and energy policies.
Her speech regards the ways those issues interact with tribal life and tribal land. LaDuke has been repeatedly acclaimed as a fantastic orator and is known for her grassroots activism.
Doors open at 5:30 PM on November 6th, and the event runs from 6 PM to 7:30 PM. Follow this link for more: https://www.facebook.com/events/371551503665445/

Voting Pride
Though many people often feel downtrodden when it comes to voting (stop me when you've heard this one: my vote doesn't make a difference, all parties are the same, nothing is going to change, etc), it's super important to recognize that this Tuesday, November 6th is a midterm election. That means, everything from state representatives to local measures are up for the vote, determining things from as small a perspective as a public library to as big as who will represent our collective interests in Congress.
It is incredibly important for people—especially younger adults—to register to vote and then do it.
In order to encourage both registering and voting, bandleader of The Bardots, Dougie Anderson, got a plethora of artists together to provide a free concert after voting day. Anderson, alongside North Forty News and The New SCENE Magazine, found Downtown Artery in their search for a venue to plan a free event as a sort of encouragement for participant in Election Day.
The idea is to reward you for going out to vote by providing performances by Emma Marie (14-year-old singer/songwriter who was at NewWestFest), The Catcalls (groovy, soulful and powerful), The Bardots (original rock-and-roll), Fat Stallions (Experience rock pioneers), and The Nightshades (funk rock band).
The doors for this event open at 5 PM, and the show runs from 6 PM to 11 PM. Again, the show is free.
Find it here: https://www.facebook.com/events/820930404964674/
We Fall When Divided
One of the biggest things people complain about when politics is involved is the feeling of being divided constantly. One person says up, another says down, a third says neither would ever work. It gets intense, heated, and oftentimes, leads people to pull apart.
A similarly volatile subject rests in traditions, faiths and beliefs. Well, one group hopes to bridge the gaps between people along those lines.
The Multi Faith & Belief Student Council of CSU, CSU Hillel, the Fort Collins Interfaith Council, the Lutheran Campus Ministry, and Interfaith Friendsgiving Community are all partnered together to provide the Interfaith Friendsgiving event.
The idea is to diversify ourselves a bit: sit with people who identify differently than we do and break bread with them. Or rather, break a Kosher traditional Thanksgiving dinner with vegetarian, vegan, gluten-free, and lactose-free options, with them. Also, to celebrate Diwali (a Hindu festival of lights, celebrated this year on November 7th), a vegetarian curry will be available.
This event at Everyday Joe's Coffeehouse also serves as a coat drive for the Homeward Alliance (formerly known as Homeless Gear). Homeward Alliance seeks to provide life-saving gear and supplies to individuals and their families who face homelessness (check them out here: http://www.homewardalliance.org/http://www.homewardalliance.org/)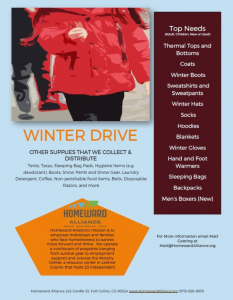 So, take a moment on Wednesday, November 7th, from 6 PM to 8 PM, to maybe spend time with people you might even discover to more similar to you than not! Check it here: https://www.facebook.com/events/170817193833150/
Wartime in Fort Collins
For those of us who haven't served in the Armed Forces (thank you for your service, by the way, those of you who have), it is easy to forget how wartime can affect local communities, or more specifically, local individuals.
This November (November 11th, to be exact) marks 100 years since the Armistice of World War I. And one of the biggest things people forget about World War I is that there were real people involved in the war, real men (and some women), whose lives were put on the line for the war, that came from Fort Collins.
Join the Fort Collins Museum of Discovery in their Otterbox Theatre for free on Thursday, November 8th for a glimpse into one soldier's life in the war. John Hurdle was a soldier who went to Europe and served on the Western Front with Artillery Battery A. John Hurdle also kept a scrapbook of photos he took himself.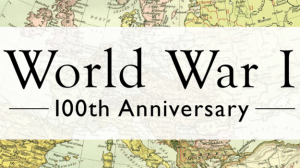 This scrapbook has photographs and handwritten notes from the man himself, tracking his path through war, including many images of other Fort Collins citizens.
Doug Ernest, an Archive volunteer with FCMoD and the recipient of the 2018 City of Fort Collins Friends of Preservation Award, will be presenting Hurdle's scrapbook from 6:30 PM to 8 PM. This event is free to attend, but does require registration due to the constraints of the space. It is important to note that there will be graphic images of war and viewer discretion is advised.
Find it here: https://fcmod.org/event/world-war-i-and-fort-collins-exploring-the-john-hurdle-scrapbook/?fbclid=IwAR3Ve-3VwTbG_jBmeHKHCMdXVdEhrlmNW4gLQqIK5b0vONkvOI6aIUtPtAU
A Wink and A Smile
Have you ever noticed how beneficial/do-good people always depart with a wink and a smile? Like, how did they get such fantastic teeth and good enough vision not to have their glasses get in the way?
I have a theory: Project Smile and Vision helped them. Project Smile and Vision is an organization that works with Poudre School District to provide screenings and assistance to allow students to have healthy mouths and healthy eyes. Many students struggle when they are in dental pain or experience vision pain due to lack of healthcare. Some even stop attending school because of it. Project Smile and Vision strives to help those students succeed (follow them here: https://www.facebook.com/projectsmileandvision/)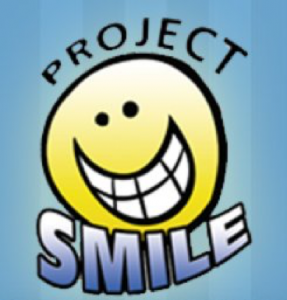 Enter: a fundraiser! Remember what we said earlier about the time of giving? It's still here.
Bath Garden Center and Nursery is holding a free event with hors-d'oeuvres, drinks, and a silent auction to raise funds and awareness from 5:30 PM to 7 PM on Friday, November 9th. The silent auction includes things such as holiday baskets, dental services, and much more. At the same time as the event, Bath Nursery will have their Explosion of Christmas Celebration, giving you the first chance to buy many of their holiday items. A portion of those proceeds will go towards Project Smile.
Find it all here: https://www.facebook.com/events/272559516887119/
So whether you want quiet fundraising in your life, or loud and proud fundraising for causes dear to the heart, you will find something to do with your days. See you next time!
Crystal Angevine is a CSU Alum, who dreams big and works hard. She loves being in the outdoors, lives for her family, and tries hard to be the change she wishes to see in the world. On any given
Saturday
, she might be found knitting, doing other handcrafted arts, or playing video games. She grew up in Northern Colorado, but still loves exploring Fort Collins and the surrounding areas. What better way to do that than by telling the world about the plethora of events dear old FoCo has to offer?