Got Enough Candy Yet? – More Events To Get Your Halloween Fix
Welcome to part two of the obnoxiously long list of really cool things you should be doing this right-before-Halloween weekend. Stay tuned for a post on Monday for part three of this mini-series.
Frieky Friday?
Please read the following sentence closely: Friek is back. This Friday is Frieky Friday. This Friday, October 26, you can get it at the Fort Collins Taproom at Odell Brewing Co. from 11 AM to 8 PM.
Friek was first introduced back in 2010 as a raspberry-cherry sour ale. It arose from the perfect combination of framboise (raspberry sour ale) and traditional lambic kriek (cherry sour ale). According to the friek page (https://www.odellbrewing.com/beer/friek/#), the ale is dry, and features Colorado-grown fruit.
From 4 PM to 7 PM at Odell, there will be face painting, and from 3 PM to 7 PM, there will be pumpkin painting, accompanied with googly eyes.
There will also be live music provided by Matt Mahern and the Raspberry Berets from 5 PM to 7 PM, giving listeners a taste of country.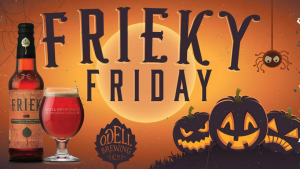 Halloween Collections
If Frieky Friday is a little too grown up for you (many of us have childers we enjoy on the weekends), there's a behind-the-scenes tour at Fort Collins Museum of Discovery.
This is a monthly event, but this month is about mysterious artifacts from the museum's past. This collection includes yellowed photographs, brittle documents, and a silk dress that's had a rough life.
The event is free with tickets to the museum, and is recommended for 12 years and up. The event is Friday, October 26th and runs from 2 to 3:30 PM. Registration is required because of capacity issues. See the links at the bottom of this post.
Memoirs of an Identity
This time of year invites people to have fun, but also to be aware of themselves. So, this Friday, October 26th, you can also attend a reading and signing of the book Bitterroot: A Salish Memoir of Transracial Adoption by Susan Harness.
Bitterroot accounts the experiences of Susan Harness, an American Indian who was adopted by a white family in the rural American west, as she examined her roots, came to terms with her racial identity and redefined much that she thought she knew. She had to make sense of her own family, understand American Indian history regarding assimilation, and the real, though culturally constructed concept of race in order to answer the many questions she had regarding herself and her place in this world.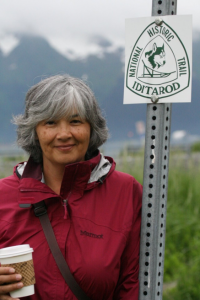 This event is Friday, October 26th, from 5 PM to 8 PM at Wolverine Farm Letterpress and Publick House, and features two 20-minute readings from the book, as well as a signing. The event is free and open to the public, as well as co-sponsored by the CSU Department of English and the CSU Department of Anthropology. It is requested that you RSVP by emailing Katie.Horton@colostate.edu.
Follow the links below for more information.
Friday Night Spooks
The following is a series of events occurring Friday evening that range from scary films to treats for kids. Read onward, faithful audience!
The Spook-A-Thon at Holiday Twin Drive-In! You can attend a triple-feature at the Drive-In from 5 PM to 1:30 AM that features special menu items, a costume contest, and three movies. At 7 PM, Sleepy Hollow will air; then at 8:55 PM, Alien (1979) will follow it. The final film will be Freddy vs. Jason at 10:55 PM. Gates open at 5, each carload is $10, and the show is on Side 1.
Check the Facebook Page here: https://www.facebook.com/events/455273654995790/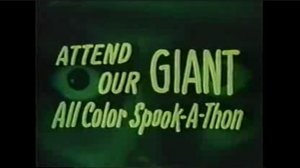 Treatsylvania at The Farm at Lee Martinez! Bring the kids under 10 to The Farm and receive a goodie bag with coupons and promotional materials in it. Participate in hay rides, collect candy, and visit the barn! Tickets are $5 for a child and their guardians, and must be purchased in advance from The Farm, Edora Pool Ice Center, Foothills Activity Center, or Northside Aztlan Community Center. There are three dates with four times to choose from. Check it out here: https://www.facebook.com/events/2749533425072349/
Saturday Spookiness
So if Friday night shenanigans isn't on your list for this weekend, consider Saturday fun with the fam!
This Saturday, October 27th, is filled with safe, family-friendly events. In the past few years, there's been an upsurge in a trend called, "Trunk-or-Treat," as opposed to traditional trick-or-treating. So, follow along, pick an event, or even go for all of them!
Fall Festival at the Larimer County Farmers' Market! From 8 AM to 12 PM, the Larimer County Farmers' Market (in the Larimer County Courthouse parking lot) will have live music by The Seers, a kids' corner with games, pumpkin decorating and prizes, and a celebration of the end of the Farmers' market season. Wear a costume, and have fun! Information here: https://www.facebook.com/events/401641640244416/
4th Annual F.I.S.H. Spooktacular! Hosted by Poudre Learning Center and sponsored by Tigges Farm, F.I.S.H. stands for Families Investigating Science at Home. This is a free family nature class, held the last Saturday of each month from 9 AM until 12 PM at the Poudre Learning Center. This is an all-ages event. This month's event features Halloween science and fun. Check that out here and here: https://www.facebook.com/events/2294603623945053/ and https://poudrelearningcenter.org/f-i-s-h-family-science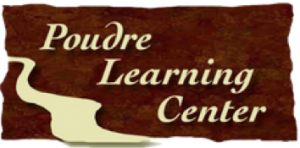 Temple Grandin Equine Center's 3rd Annual Trick-or-Treat Street! Hosted by Temple Grandin Equine Center and My Heroes, llc. Hippotherapy, this is an all-abilities event. There will be horse rides, monster hunting hay rides, games, treats, a mini-petting zoo, and more. Tickets are $5 per trick-or-treater, and parents/non-participating individuals are free. They do ask that you RSVP through the event page, and that, if you want to participate in horse rides, you buy tickets specific to the horse rides. Riders must be under 110 pounds. Please be sure to fill out waivers of the horse and hay rides at the registration table. The event runs from 10 AM to 2 PM. Find it here: https://www.facebook.com/events/2138719956400670/

Halloween Enchanted Garden at the Gardens on Spring Creek! From 10 AM to 2 PM, you can visit the gardens and have a candy-free Halloween celebration. You and your kiddo under eight can enjoy mysterious magic shows, a Mad Scientist Zone, a Facepainter, the CSU Bug Zoo, Pirate and Pumpkin Bowling, and a Talking Pumpkin.
NOTE: THIS EVENT IS PART OF THE TEAL PUMPKIN PROJECT. THE TEAL PUMPKIN PROJECT IS A VOLUNTARY EVENT THAT YOU CAN PARTICIPATE IN AT HOME. ON HALLOWEEN, PUT A TEAL PUMPKIN ON YOUR PORCH AND MAKE SURE YOU HAVE NON-CANDY ITEMS FOR KIDDOS WHO CANNOT HAVE CANDY (FOR WHATEVER REASON). AT OUR HOUSE, WE DO GLOW STICKS AND SMALL TOYS (LIKE DOLLAR STORE FUN ITEMS). YOU HAVE THE POWER TO MAKE EVERY KID'S HALLOWEEN HAPPY.  
There is a Coffee Shop on the grounds that will offer refreshments for purchase. Tickets are $5. Go here: https://www.facebook.com/events/290254608229915/
Halloween Comic Fest! Gryphon Comics and Games is having free comics and Halloween fun for adults and kids from 10 AM to 6 PM. There will be artists and authors signing things and a Ghostbusters themed Escape Room running from 10 AM to 3 PM. Fastest team to escape gets a prize. Check it here: https://www.facebook.com/events/575020402955445/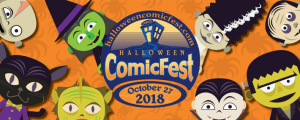 Family Friendly Halloween! Wishes Come True Entertainment puts this event on at Bath Garden Center and Nursery from 12 PM to 2 PM. Costume contests, games, and pumpkin decorating contests await you! There's a $25 gift card for best carving and best decoration for the pumpkin decorating contest. At 1 PM, see the pet costume contest with 3 winners, and at 1:30 PM, see the children's costume contest with 3 winners. Check it all out here: https://www.facebook.com/events/302778683810975/
Owloween! Join the Rocky Mountain Raptor Program from 1 PM to 3 PM, to learn more about owls and a turkey vulture! See many different kinds of owls (and that turkey vulture) while enjoying a safe trick-or-treating event. Come in costume or not, and take home your very own owl from the gift shop. It's free (not the gift shop owl, though), but donations are always welcome. Check it here: https://www.facebook.com/events/457433158109647/
Trunk-or-Treat at Holiday Twin Drive-In! Trunk-or-treating starts at 4 PM, and it's $10 a carload. Decorate the car, decorate the kids, enjoy The Goonies and Edward Scissorhands on screen one! There will be a costume contest! Here: https://www.facebook.com/events/369334267223216/

Halloweenfest III at Intersect Brewing! Enjoy a DJ, costume contest, activity stations for both kids and adults, and candy, as well as much more, from 5 PM to 9 PM. Check it out here: https://www.facebook.com/events/369334267223216/
As always, you can check all of these out at their Facebook pages, as well as related events.
Continuing with the Sun
This last section is about some of the many events happening Sunday, October 28, as if there wasn't enough for you to think about!
Ballot Initiative Breakdown and Brunch at the R Bar! State Representative Joann Ginal will be at the R Bar to help participants understand that huge Blue Book that has all the gibberish in it, ahead of the vote in November. The goal is to understand the initiatives and what they mean, and is not party driven. The brunch runs from 11 AM to 2:30 PM (as the R Bar hosts every weekend), and the breakdown begins at 12 PM.
All ages are welcome, and for the 21+ crowd has bottomless mimosas available. This is a free educational event. Check it out here: https://www.facebook.com/events/316872792433671/
The CSU Chemistry Department's Halloween Spooktacular Show! From 3 PM to 6 PM, you can visit Colorado State University's Chemistry building for a science-themed, family-friendly, safe, trick-or-treating event. Activities include creepy crawlers, crafts, snacks, and trick-or-treating. The focus is on chemistry, physics and entomology, and you can expect to see some live demos and interactive activities. All ages are welcomed, but under 12s need supervision. This is a free event. View it here (including parking information): https://www.facebook.com/events/288984371934512/
Candy Crawl at the Fort Collins Marketplace! From 3 PM to 5 PM, you can enjoy trick-or-treating and free activities with the kids. At 3 PM, registration begins for a pet costume contest sponsored by Pet City, and the contest begins at 3:30 PM. There will be cash prizes. In addition to that, enjoy goblin train rides, face paintings, live entertainment, and meet Optimus Prime and Bumblebee! There's also a trick-or-treat bag giveaway while supplies last. Find it here: https://www.facebook.com/events/953853921467985/
As we move into the Halloween week, please take this moment to ensure you and your loved ones are safe. Feel free to utilize any trunk-or-treat events, assist in The Teal Pumpkin Project (https://www.foodallergy.org/education-awareness/teal-pumpkin-project), or go trick-or-treating with your family. If you drink, please find a safe way home. Stay-tuned for more events early this next week. Hope to see you then!
For more information about Frieky Friday: https://www.facebook.com/events/278449796337134/
and https://www.odellbrewing.com/beer/friek/#
For more information about FCMoD's Tour: https://www.facebook.com/events/234966313852374/
For more information about the Bitterroot signing: https://www.facebook.com/events/1087183748089067/
Crystal Angevine is a CSU Alum, who dreams big and works hard. She loves being in the outdoors, lives for her family, and tries hard to be the change she wishes to see in the world. On any given
Saturday
, she might be found knitting, doing other handcrafted arts, or playing video games. She grew up in Northern Colorado, but still loves exploring Fort Collins and the surrounding areas. What better way to do that than by telling the world about the plethora of events dear old FoCo has to offer?