Fruits of Our Labors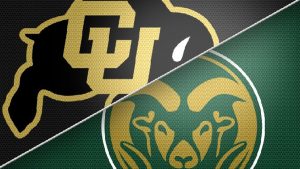 As with any holiday, Labor Day in Fort Collins ushers in a couple fun activities.
To kick off the weekend, we have the Rocky Mountain Showdown—the age-old clash of CSU with CU that happens every year on Labor Day weekend. While the event truly takes place down in Denver at Broncos Stadium, it involves the largest institution for high education in Fort Collins, and let's face it—we're all wacky for our Rams. Be forewarned—you need to buy tickets ahead of time. As of Wednesday (August 29), over 60,000 tickets had been sold. The stadium has a capacity of 76,125, so you'll want to check sooner rather than later.
Be aware of travel times from Fort Collins, as not only is the Showdown on Friday, but it's the beginning of Labor Day weekend. Kickoff is at 7:30 PM on August 31st at Broncos Stadium at Mile High, all gates open at 6 PM. There will be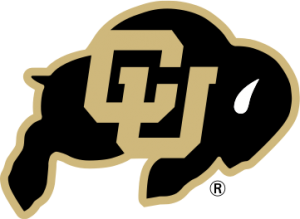 tight security, with metal detectors and a clear-bag policy (allowing one clear bag 12 inches wide by 6 inches deep by 12 inches tall). You can have small clutch bags 4.5 inches by 6.5 inches or smaller. You can bring in beverages that are nonalcoholic in factory-

sealed bottles. No beer will be sold during the Showdown.
Don't forget: This is a green out event—Rams fans are asked to wear their Rams colors (specifically that lovely shade of green) to the game. For Buffs, you need to white out—meaning you need to get your white Buffs gear.
But, if you don't feel like booking it to Denver to support the Rams, you can participate in the FORTitude 10K on

September 3 (Labor Day). This is a road race that showcases many city landmarks from City Park, to downtown, to the CSU Oval. The race is a collaboration with BolderBoulder, Inc.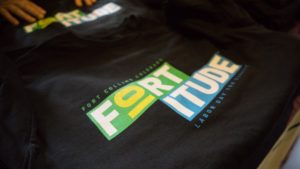 This is the race's second year. It begins at Shields and Elizabeth Streets, near Moby Arena, and it ends at the Sonny Lubick Field at Canvas Stadium. For more information, check out the links below.
Registration does close August 31st, so if you haven't yet done it and you still want to, follow the link below. For those of us who are running late, registration is $60 for adults, and $50 for kids under 14 and seniors over 65. Your registration does include a race shirt, bib with an official timing chip, finisher's certificate, commemorative training calendar, snacks, a drink, and the FORTitude GuaRUNtee (basically, if you pay and then can't do it, you get a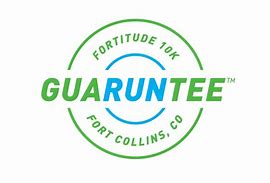 massive discount for registration next year). There is a cap for the number of runners at 10,000.
There is additional information on the website after registration is complete.
****Please be safe this Labor Day weekend. Drink responsibly, and please buckle up. Have a good weekend.****
Tickets to the Showdown for Rams: https://csurams.com/sports/2017/9/21/CSU-Ticket-Office.aspx
Tickets to the Showdown for Buffs: https://cubuffs.com/sports/2016/6/23/tickets.aspx
Information about the Showdown as provided by CSU: https://csurams.com/news/2018/8/27/football-game-notes-rams-getting-for-rocky-mountain-showdown-matchup-against-colorado.aspx
FORTitude FAQs: http://fortitude10k.bolderboulder.com/faqs/
FORTitude main page: https://fortitude10k.bolderboulder.com/
Crystal Angevine is a CSU Alum, who dreams big and works hard. She loves being in the outdoors, lives for her family, and tries hard to be the change she wishes to see in the world. On any given
Saturday
, she might be found knitting, doing other handcrafted arts, or playing video games. She grew up in Northern Colorado, but still loves exploring Fort Collins and the surrounding areas. What better way to do that than by telling the world about the plethora of events dear old FoCo has to offer?