Brews, Wreaths, Raptors and More—December 14-20 in Fort Collins
As we approach the popular winter holidays, it's super important to keep up on the happenings around town. Chanukah just wrapped up, Diwali was last month, and coming up in two weeks is Christmas, Winter Solstice, and Kwanzaa. But this is also December, and technically the first of a couple winter months, and those months also have important notices to check out.
Wolf Picker IPA
For example, those of us who follow the brew scene will likely want to know about the Wolf Picker IPA being released for a limited time.
On Friday, December 14th, Odell Brewing Company is hosting the Wolf Picker IPA Taproom Release from 11 AM to 8 PM at their location.
The experimental IPA has notes of grapefruit, mango, and peach, and will be available in 6-pack cases or on tap. This is an opportunity for Odell to celebrate their connections with hops farmers from across the state.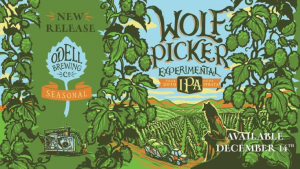 If this is the kind of thing you need in your life, check out the event here.
Working at the Check-in
For any new parent, or parent that has had a kiddo for a bit and still has them in a car seat, it can be utterly confusing the way those car seats go in. Especially if those seats are taken from car to car throughout the year.
On top of it, every fall, a post circulates on Facebook regarding the safety of car seats when your child has a jacket on.
Good news, Front Range Fire Consortium Academy is hosting a Car Seat Check Event at Poudre Fire Authority (Station #4) on Friday, December 14th, from 3 PM to 4:30 PM.  The event is free, and parents and guardians can have their car seats inspected to ensure proper installation. They have appointments every half hour and will have several individuals there to work with.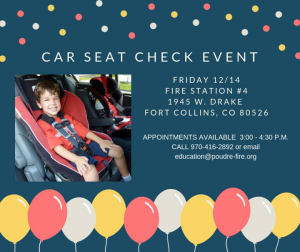 It is most definitely worth keeping our smallest family members safe. Check out the Facebook page here and make your appointment today.
Wreaths Across America
Another very important event this winter is one many of us find dear to our hearts. We have countless veterans who are laid to rest each year, many of whom were either the last of their line, or whose families have yet to be found, or whose grave sites are undecorated for a variety of reasons.
Wreaths Across America was born out of a quiet annual tribute at Arlington National Cemetery by a man who owned a wreath company and had a surplus of wreaths. That man was Morrill Worcester, and he pioneered a movement to decorate the grave sites of veterans across the country. WAA is a nonprofit organization that organizes volunteers Nationwide to further the motto of Remember, Honor and Teach: remember and honor the fallen, and teach our youth to continue the tradition. They do this by laying the wreaths, then saying the names of each of the fallen aloud. Read more about them here.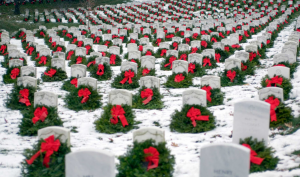 You might remember the picture above. It went viral in 2005, after Worcester received national attention. This is Arlington Cemetery, displaying a tradition that Morrill Worcester had been continuing for nearly 20 years. Now, there are 1400 locations nationwide, both at sea and on land, who are participating in this event.
Saturday, December 15th is National Wreaths Across America Day. Fort Collins is fortunate enough to have a cemetery participating in the event: Grandview and Roselawn Cemetery. You can either sponsor a wreath (they have approximately 2100 wreaths to go), or you can volunteer to lay the wreaths at the ceremony on Saturday.
The ceremony is between 10 AM and 11 AM.
For more information, check it out.
Holiday Open House
One of my favorite locations around Fort Collins is the Rocky Mountain Raptor Program. Throughout the year, they have super cool events and travel to different areas of the state to educate people. They've also had 33 years of service in our community, aiming to rescue, rehabilitate, and release raptors in the northern Colorado area.
They are such a big group of movers and shakers that they intake nearly 300 raptors a year, with more than 140 volunteers and 8 staff members working together to ensure that 80% of the treatable cases get released back into the wild. Learn more here.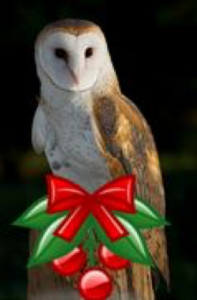 On Saturday, December 15th, they are hosting a Holiday Open House from 11 AM to 3 PM. You'll get the chance to meet the raptor ambassadors, have photo opportunities, go gift shopping and learn more about the raptors.
This is kid-friendly, free and offers a unique look at the behind-the-scenes of this raptor program. There's even a chance to Adopt-A-Raptor, sponsoring a bird like the one above so they might one day be free again.
Find out more here.
WinterFest
Zwei Brewing has been the source of several events this last six months, having become a recent location of interest. Zwei has always had a mission to create authentically styled German brews, and next week, they're celebrating the start of winter (Winter Solstice is December 21st), with the 5th Annual WinterFest.
WinterFest is a five-day release of biers for the public's consumption. Beginning on December 18th, they will release one a day. On Saturday, December 22nd, there will be live music from Crown Point Elixir at 2 PM.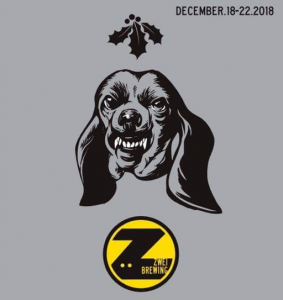 Here are the releases:
December 18th- Golden Hammer
December 19th- Peritus Coffee Porter
December 20th- Bamberger Rauch Marzen
December 21st- Dopplebock
December 22nd- Eisbock
Find that here.
If you can't attend any of these release dates, also consider attending the Holiday Shirt Create and Take at Zwei. Your ticket gets you in to make it, and you can select your size and color preference. If you buy a ticket, and then can't make it, Zwei will make your shirt for you and send it to you. That event is Sunday, December 16th, from 12:30 PM to 2:30 PM. Check out this event and other on this event page.
There's a variety of winter celebrations going on here soon. Please feel free to send in events we may not have seen and shared. Whatever events you do attend leading up to the big holidays, please be safe, drink responsibly, and don't forget to be present with those who matter.
Until next time!
Crystal Angevine is a CSU Alum, who dreams big and works hard. She loves being in the outdoors, lives for her family, and tries hard to be the change she wishes to see in the world. On any given
Saturday
, she might be found knitting, doing other handcrafted arts, or playing video games. She grew up in Northern Colorado, but still loves exploring Fort Collins and the surrounding areas. What better way to do that than by telling the world about the plethora of events dear old FoCo has to offer?