B4, Blockbusters, and Projects
Brewingo!
What are you doing Monday night? Well, if you answered "nothing," there's an event for that. If you answered "studying," well, take a moment for some fun. If you answered "adulting," take a break!
Maxline Brewing hosts a weekly Bingo Night at 6:30 PM. Help pack the taproom at Maxline Brewing and have fun while you do it!
The game is free to play, and there are seven rounds. Each round has its own prizes, ranging from free brews to Maxline merch to gift certificates to local businesses. The event runs until 8 PM, so you can drop in anytime to enjoy some drinks and play some bingo. It's not just for grandma anymore.
The next Bingo Night is on Monday, October 1st. So, take a moment from your Monday night doldrums and go enjoy yourself. If you can't make it, pencil it in for next time!
Check out the links below!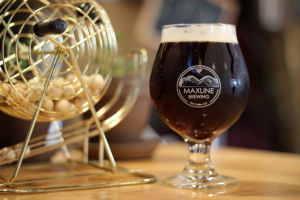 Barkin' Blockbustin' Brews
Maxline Brewing is 2 for 2 this week, hosting yet another fantastic event. This particular event is Barks, Brews, and Blockbusters.
The idea is this: come to a free, dog-inclusive movie night. You're not only allowed to bring your dog with you to enjoy a movie, but you also get to participate in a 100% dog-themed evening.
Maxline Brewing partnered with Bones Du Jour (a locally-owned, organic dog-treat bakery), Kriser's Natural Pet (an all-natural dog food shop), Canine Companion Consulting (positive dog training that serves Northern Colorado), Bounce Animal Rescue (a foster-based rescue focusing on community relationships in order to save animals from high kill animal shelters across the country by finding them their forever homes), Red Sage Integrative Veterinary Partners (Fort Collins vet that aims to innovate animal rehabilitation on a case-by-case basis) and Silver Paw Studio (a local pet and people photographer) to bring this evening to you.
Barks, Brews and Blockbusters is on Wednesday, October 3rd. It runs from 6 PM to 9 PM, with a movie beginning at 6:30 PM. You can also visit booths and see guest speakers.
The winning moment? A meet-and-greet with adoptable dogs from Bounce Animal Rescue following the movie.
The event is free to attend, so it's important to know that 10% of the proceeds from all sales goes to Bounce to support those animals and their adoptions.
This event is also at Maxline Brewing. Check the links below for more information.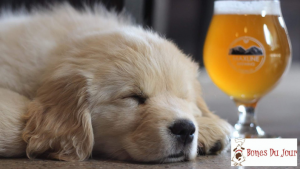 Chronicle of a Community
Having fun and de-stressing are very important things. But so is learning from and understanding our collective history. It is incredibly important to know where we've been, in order to see where we are going.
Colorado State University's School for the Arts is presenting a production this week that delves into a history very relevant to Northern Colorado.
The Laramie Project runs October 4-7 and details the aftermath of tragedy after it struck a town in 1998.
On October 6th, 1998, Matthew Shepard was kidnapped, beaten, tied to a fence and left to die outside Laramie Wyoming. He was eventually flown to Poudre Valley Hospital in Fort Collins, where he died six days later. He was 21 years old.
The Laramie Project is a play written in 2000, detailing the reaction to the murder of the gay University of Wyoming student. It arose out of the work of Moisés Kaufman and several other members of the Tectonic Theater Project. They travelled to Laramie in the weeks after the attack and interviewed over 200 people in an effort to chronicle life in the town following the tragedy. The show utilizes eight actors to display more than 60 characters over the course of three acts.
The emotionally-charged show runs October 4-6 at 7:30 PM and October 7 at 2 PM. There is no charge for CSU students, and tickets are $10 for adults unaffiliated with the university (as a student). You can see the show at the University Center for the Arts in the University Theater. The story has relevance 20 years later, touching lives in both good ways and bad. It hits close to home, both in location and in personal experience. Tragedy strikes in all shapes and forms.
Come investigate the way the community of Laramie, Wyoming handled life following a hate crime that shocked a community to its very core.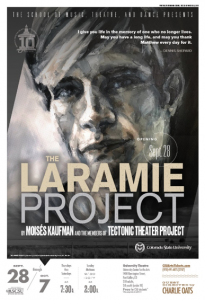 For more information about Bingo Night at Maxline: https://maxlinebrewing.com/events/
For more information about Barks, Brews and Blockbusters: https://m.facebook.com/events/293388347921140/?acontext=%7B"action_history"%3A"%5B%7B%5C"surface%5C"%3A%5C"external%5C"%2C%5C"mechanism%5C"%3A%5C"social_plugin%5C"%2C%5C"extra_data%5C"%3A%5B%5D%7D%5D"%7D
For more information about Maxline in general: https://maxlinebrewing.com
For more information about Bounce Animal Rescue: http://www.bounceanimalrescue.org/
For information about The Laramie Project: https://theatre.colostate.edu/events/the-laramie-project-by-moises-kaufman-2-2018-10-07/
Crystal Angevine is a CSU Alum, who dreams big and works hard. She loves being in the outdoors, lives for her family, and tries hard to be the change she wishes to see in the world. On any given
Saturday
, she might be found knitting, doing other handcrafted arts, or playing video games. She grew up in Northern Colorado, but still loves exploring Fort Collins and the surrounding areas. What better way to do that than by telling the world about the plethora of events dear old FoCo has to offer?