Odell Brewing Small Batch Festival – a little something for everyone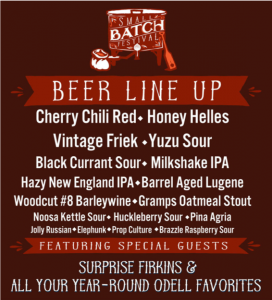 This Memorial weekend, I had the pleasure of attending a beer festival focused on limited-release and one-off brews during the Small Batch Festival hosted by Odell Brewing. When you get a chance to attend this festival, do it. For the price of a ticket, this festival continues to deliver outstanding brews, awesome music, commemorative cups, free parking and bike racks, and food trucks year after year.
How do I begin to describe one beer when there were over 40 beers this year? Furthermore, which one deserves a shout-out more then another?  There is no shortage of amazing-ness at this festival. The choices were not just beers, but beer styles as each of the true small batch brews on tap were distinctly different.
Big beers with an ABV over 10% were in great supply. Among them were Chocolate Stouts, Barley Wine, Belgian Quads, Rum and Whiskey BBL Aged Stouts, Imperial Stouts and even a Super Imperial Stout weighing in at a whopping 16% ABV. Ignorance is Bliss is an Imperial Stout with super powers that made an appearance during a collaboration release 4 years ago and I, for one, am glad it came back this year.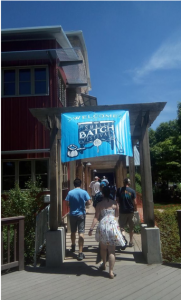 Sours are also in big demand and brought no disappointment with pineapple, cherry raspberry, apricot, blackberry, and tart tomatillo flavors. Ascendency was a Wild Oat Sour I found to be light tasting and smooth – a very drinkable summer beer and popular among the festival attendees.
Often sours get confused with IPA's. If this happens to you, keep tasting. You'll figure out the distinct difference between "tart" and "bitter."  IPA's are common in today's craft brew line-up and Odell had plenty of their main taproom beers available. If you like Pale Ale's like I like Pale Ale's, St. Lupulin is a seasonal favorite, but let's not ignore the IPA's that were also great in small batches.  There were contrasts in ABV between May IPA – a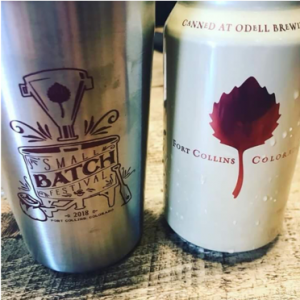 Milkshake IPA verses Elephunk – Imperial Wild IPA. Each weighed in at 5.7% and 9.9% respectfully.
When there are no limits to creativity, brace yourself for the introduction to flavors like bubble gum, chicory, orange peel, cinnamon, lemon, tomatillo, cherry, and chili. This festival brings the sweet and savory, mild and bold, and the tart and bitter to the table and we use these adjectives to craft our own experiences that ultimately cultivate our taste buds and grow our knowledge of great craft beers.
Noelle Maestas, a Colorado native, earned a Bachelor of Arts degree in Communication from Regis University in Denver. By day, she is a content creator and marketing geek who has been contributing to and editing various marketing blogs and social media content for more than 5 years. Having an entrepreneurial spirit, she is also the creator/editor of her own fitness blog because it was a good idea at the time. Living in Fort Collins for over 20 years, beer has been the muse that inspires her to savor the best that Northern Colorado has to offer. Together with her husband, who is a GIS blogger and a beer-loving Canadian, they have become a recognized couple in some of Fort Collins finest beer establishments with several like-minded friends. When she isn't riding her bike through Old Town, Noelle can be found volunteering at beer festivals in Fort Collins.