Predicting the Broncos – And You Probably Won't Like It
Week One @ The Raiders
The Broncos supposedly fixed their quarterback, secondary, and coaching situations, but if Vic Fangio can't get an opening season win against Oakland, it's going to be a long year.  The young Raiders make too many young mistakes.  Broncos win 13-10.
RECORD 1-0
Week Two vs The Bears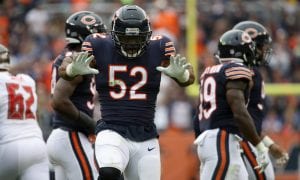 The Bears have the best defense in the league and will make life impossible for Joe Flacco and our questionable offensive line.  So even if our defense is up for the challenge, we simply don't have enough to put points on the board.  Bears win 14-3.
RECORD 1-1
Week Three @ The Packers
Aaron Rodgers threw for 25 TDs and just 2 INTs last season.  New Green Bay coach Matt LaFleur has given Rodgers the green light to audible the play anytime he wishes.  And the game is at Lambeau Field.  Packers win 27-21.
RECORD 1-2
Week Four vs The Jaguars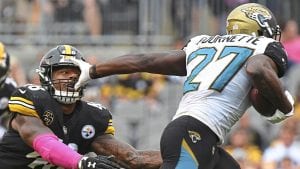 Jacksonville was 5-11 last season, new quarterback Nick Foles hasn't done much when named a true starter, and Leonard Fournette can't stay healthy enough to play consecutive games.  So why do I have such a bad feeling about this game?  Maybe it's a fear that Denver can't score against a solid Jaguar defense, or that Fournette is going to be just fresh enough to run through our defensive middle with no inside linebacker to stop him.  Jacksonville in a mild upset 17-10.
RECORD 1-3
Week Five @ The Chargers
The good news is that it's unclear whether star running back Melvin Gordon will be in uniform for this game due to his contract issues.  The bad news is that Joey Bosa and Melvin Ingram will be.  Denver is not winning in Los Angeles, San Diego, or anywhere against these guys.  Chargers win 28-14.
RECORD 1-4
Week Six vs The Titans
The perfect tourniquet to stop the bleeding is a game against Marcus Mariota and Tennessee at Mile High.  The Titans are the only team in the league where the opponent hopes the starting quarterback is healthy enough to start, because the backup (Ryan Tannehill) is better.  Broncos win 27-16.
RECORD 2-4
Week Seven vs The Chiefs
With Pat Mahomes, Tyreek Hill, Travis Kelse, and an offense that averaged 425 yards and 35 points a game…how can we possible outscore them?  KC wins 35-24.
RECORD 2-5
Week Eight @ The Colts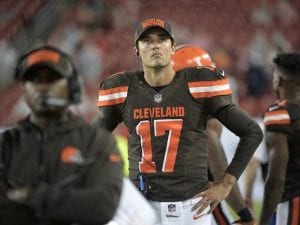 Andrew Luck retiring because his body is broken was a lucky break for the Broncos.  With few options, the Colts were forced into making Jacoby Brissett their new franchise quarterback.  The situation got so bad that even Brock Osweiler was given an opportunity to make the team.  Broncos win 24-21.
RECORD 3-5
Week Nine vs The Browns
Cleveland is young, athletic, and talented.  With the addition of Odell Beckham Jr., Kareem Hunt (suspended for first 8 games), and another year at QB for Baker Mayfield, this team is talking playoffs.  But I'm predicting more dysfunction than function in this group therapy session.  Broncos win 24-17.
RECORD 4-5
Week Eleven @ The Vikings
The headlines will talk about Vic Fangio, Gary Kubiak, and John Elway playing for coaching superiority and to show who has the biggest set of, well, footballs.  But the reality is that it's very difficult to win a road game in Minnesota.  Vikings win 28-10.
RECORD 4-6
Week Twelve @ The Bills
Two good defenses.  We can't score.  Josh Allen can't throw.  Broncos win in the snow 6-3.
RECORD 5-6
Week Thirteen vs The Chargers
By this time of year the Chargers will probably be without Joey Bosa, Keenan Allen, Hunter Henry, and for all we know, Melvin Gordon, due to injuries and trades.  They'll still beat us 34-24.
RECORD 5-7
Week Fourteen @ The Texans
DeShaun Watson, DeAndre Hopkins, and JJ Watt are scarier than their State Gun Laws.  Houston wins 24-21.
RECORD 5-8
Week Fifteen @ The Chiefs
While Kansas City fights for a division title, the Broncos deal with the fact that 8-8 is the best they can do, and that's not enough to motivate.  KC wins 38-17.
RECORD 5-9
Week Sixteen vs The Lions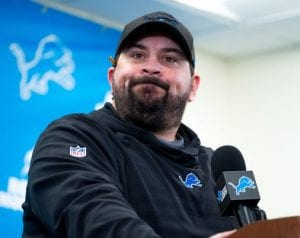 While things will look dire in Denver, at least Vic Fangio and Joe Flacco will still have jobs.  I'm not sure Pat Patricia or Matt Stafford will be able to say the same.  Denver wins 27-10.
RECORD 6-9
Week Seventeen vs The Raiders
I may have spoken too soon regarding Flacco.  With nothing to play for, it's the perfect time to insert Drew Lock for a one game preview.  Which ends up being a big mistake.  Oakland wins 23-7.
RECORD 6-10
Images via endzonebrasil.com, usatoday.com, clutchpoints.com, freep.com, postindependent.com
Alan Tapley is an educator, author, and blogger who has lived just outside of Boulder for the last twenty years.  His published work includes two novels, two children's books, a series of cartoons in the Minneapolis Star-Tribune, and multiple sports related articles. His love for family and the state of Colorado is only matched by one thing, his passion for sports.  The first baseball game he ever attended was at Wrigley Field, before there were lights.  At the final Bronco game at the old Mile High, he allegedly cut out a piece of his seat in the South stands.  But regardless of being here for the Avalanche's last Stanley Cup, the Rockies only World Series appearance, and all the Broncos' Super Bowl Victories, his wife never fails to remind him that he wasn't at the University of Colorado in 1990, like she was.  The year the Buffs football team won the National Championship